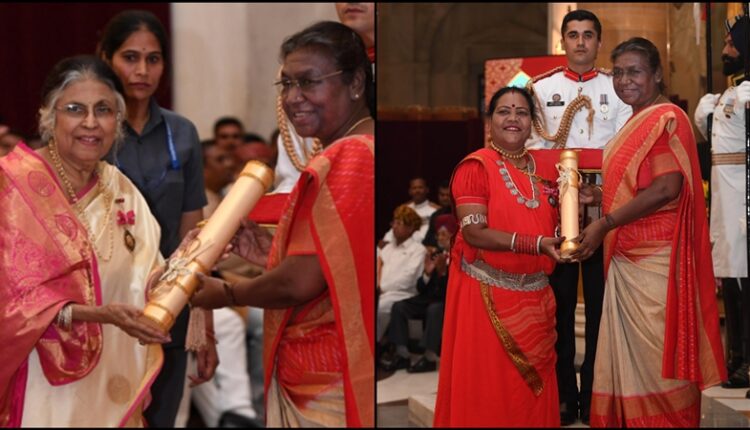 Singers Suman Kalyanpur, Usha Barle receive Padma Awards
Ten News Network
New Delhi (India), 23rd March 2023: President Droupadi Murmu presented veteran singer Suman Kalyanpur with the third-highest civilian honor in India, the Padma Bhushan, on Wednesday at a glittering event held at the Rashtrapati Bhavan.

Usha Barle, a Pandwani singer, also got a Padma Award at the Wednesday ceremony. The third highest citizen honor, the Padma Shri, was presented to her by the President of India.
Prime Minister Narendra Modi and Union Minister Amit Shah graced the event with their attendance at the Rashtrapati Bhavan in Delhi.
Suman Kalyanpur contributed her vocals to timeless standards like "Naa Naa Karte Pyar Tumhin Se Kar Baithe" and "Aaj Kal Tere Mere Pyaar Ke Charche." Her voice was frequently confused for Lata Mangeshkar's.
Usha Barle spent time learning
Pandwani with Padma Vibhushan Teejanbai, a well-known Pandwani vocalist. She has done Pandwani throughout India and in foreign cities like London and New York. Additionally, she earned six gold medals at Girodhpuri Tapobhoomi.
The Central government previously revealed 106 Padma Awards across all categories in January. The divisions included, those related to the arts, social work, government, public affairs, science and engineering, business and industry, health care, literature and education, sports, and civil service.