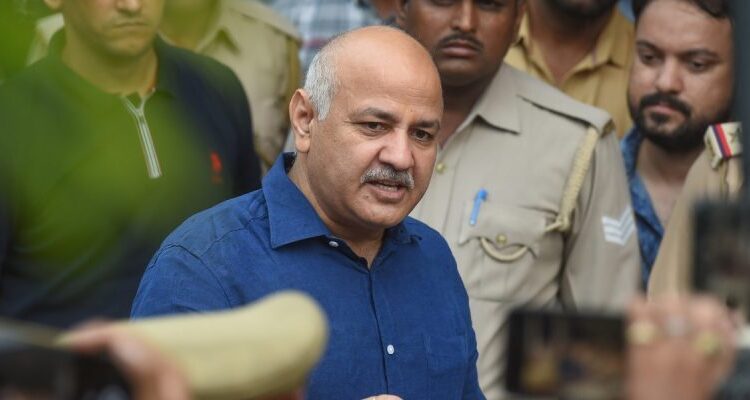 Sisodia seeks bail citing wife's ill health, CBI opposes
Ten News Network
New Delhi (India), March 21, 2023: Former Delhi Deputy Chief Minister Manish Sisodia has requested bail, citing his wife's ill health and the lack of anyone to care for her. He filed the appeal in front of a Delhi court on Tuesday. Sisodia's lawyer stated that his son is studying abroad, making it his responsibility to look after his ailing wife.

The Central Bureau of Investigation (CBI), which arrested Sisodia on February 26, opposed the bail application, stating that as a high-ranking government official, he could easily destroy evidence related to the case.
Sisodia argued that he has cooperated with the CBI's investigation into the Delhi excise policy case and that no incriminating evidence has been found during any searches. His lawyer contended that Sisodia's custodial interrogation was no longer required and he was not a flight risk. The counsel added that two other public servants, against whom the allegations are more severe, have not been arrested. There is no documentary evidence of kickbacks against Sisodia.
The CBI argued that Sisodia could influence witnesses and hamper the investigation if released. Furthermore, the prosecution claimed that Sisodia destroyed multiple phones and crucial files, and as a public servant holding 18 portfolios, he had access to sensitive information.
Sisodia's lawyer argued that all alleged offenses entailed less than seven years of imprisonment and that any further incarceration was unwarranted. The CBI has 60 days to file the chargesheet in the case, and if Sisodia were to be released, the investigation would be severely compromised.