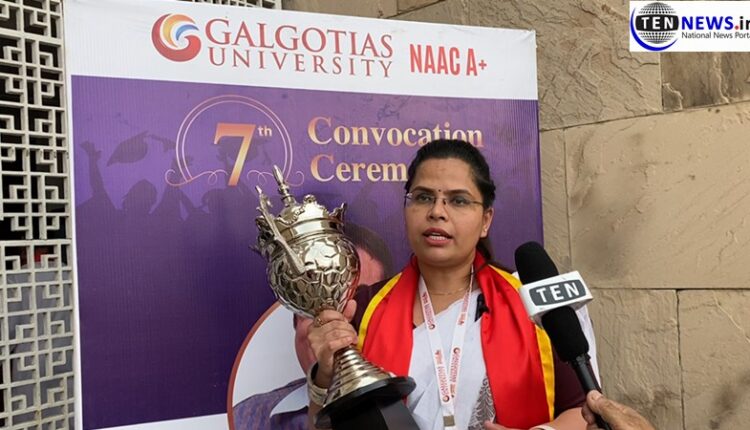 Galgotias Chancellor Trophy winner lauds the university for quality education, 'amazing' placements
Ten News Network
21st March 2023, Greater Noida: Galgotia's University, Greater Noida hosted its 7th Convocation Ceremony on Tuesday, 21st March. The Union Minister for Road and Highways of India attended the ceremony as the Chief Guest.

Himani Sharma an M.Tech graduate of 2022 was awarded with the Chancellor's Trophy on the occasion. Himani Sharma was also the recipient of the gold medal in the Computer Science and Engineering Course.
Himani in a conversation with Ten News, thanked the university, her friends and family for their constant support in her endeavour. She also took this moment to highlight the quality of education and the incredible opportunities that the Galgotias University provides its students.
She commended the faculty, their knowledge and complimented the University's courses and the skill sets they provide to their students.
Himani also mentioned the 'amazing' placement opportunities and said that nearly all graduates of the university receive placements in notable companies.
The Gold Medalist was ecstatic on her achievement and expressed gratitude on the opportunity. She said that she felt extremely blessed on being able to make her teachers and her family proud with her accomplishments.