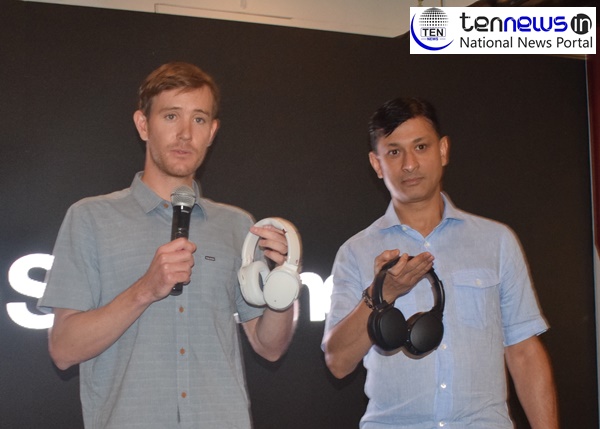 Skullcandy launches "Venue" Noise Cancellation Headphones with unique features
Vishal Malhotra (Photo & Video) By RAHUL Kumar Jha
New Delhi: Skullcandy launched its brand new headphones with noise cancellation technology named "The Venue" today.
Skullcandy is an iconic audio brand that embodies independence, creativity and appeals to our youthful and adventurous audio consumer.
For 15 years, Skullcandy has thrived at the intersection of music, technology and board sports by unleashing the visceral power of music.
Brian Walsh, Director of International sales, Skullcandy speaking to Ten News said,
"Venue is a product worth its price as it consists of features that everyone would want their gadgets to consist of. It consists of noise cancellation technology which not only avoids noise while listening to songs, but also a technology which will let you talk to someone even with your headphones on your head.
We are working on another product of ours which will be launched soon."
Amlan Bhattachariya, CEO, Brandeyes, when asked about the product by a Ten News correspondent, said,
"The Venue brings with it the best in top class audio experience with premium acoustics, innovation in voice technology and unrivaled comfort. It also has unique features such as fast charging and the TILE technology to track your headphones."
Venue is available now for order in both Black and White colours at Skullcandy.in , Brandeyes.in and in selected retail shops in India at a price of Rs 18,999.