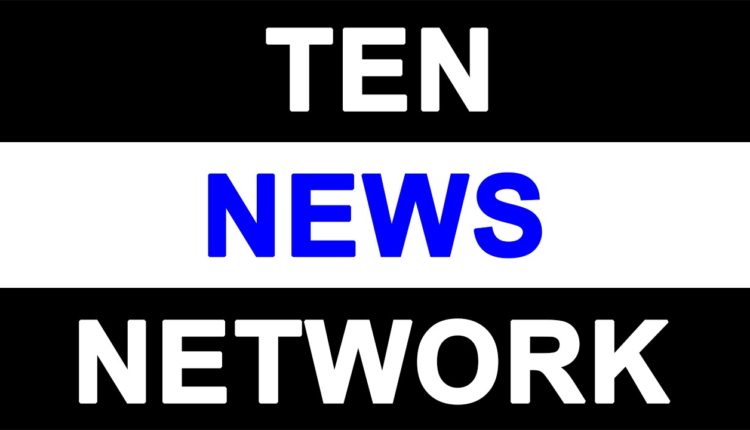 Special Interview with Prashant Mali, International #CyberLaw & #CyberSecurity expert Lawyer

Brief Profile :
Advocate Prashant Mali is a Internationally renowned Cyber Law & Cyber Security Expert,  Author & High Court Lawyer in the country. He has been awarded as "Cyber Security & Cyber Law Lawyer of The Year:2014" by Indian National Bar Association
He is Masters in Computer Science, Masters in Law with certification in Computer Forensics Professional & prior working experience in the field of IT Security & Law for more than 20 Yrs.
He has been interviewed by, BBC World,Doordarshan,Bloomberg,NDTV.Zee Business and  Quoted by  leading News papers of India & abroad like Times of India, Business Standard,Asian Age to name a few.He regularly writes for leading magazines and is a passionate speaker at National & International Seminars.He has authored 5 books on Cyber Crimes & Cyber Laws. He is a legal adviser to Govt Companies ,MNC's, Corporates and represents them in various courts.
He has successfully argued and got decisions in landmark cyber cases as a legal counsel.
Recently was invited by Oxford University to Present a paper on "Cyber Terrorism & International Law"
His research interest are in Cyber warfare, Cyber war, Cyber weapon.
Interview :
In tete-a-tete with India's renowned Cyber Law & Cyber Security expert Lawyer from Mumbai, a Published Author and highly admired speaker, whom I happened to be privileged to listen twice in two different International conferences here in Delhi. I have personally read and referred his book named as "Cyber Crime and Cyber Law Simplified" which is foreworded by Justice Madan Lokur, A Supreme Court Justice, Who is also the Supreme courts Committee chairman and one of the senior sitting judges.

1. Let me start asking about your origins and early life Advocate Mali
Ans: I was born and brought up in the Mumbai City of Maharashtra State on 29th April 1974,  I did my earlier schooling from Sampson English High School in Mulund, and later from St. John School in Thane, for my Higher education later I did my B.Sc. in Physics , M.Sc. in Computer Science &  Bachelors in Law(LLB)  from Mumbai University & Masters in Law (LLM) from Kakatiya University. I am perusing PhD. In Cyber Warfare & International Cyber Law from Amity University as a Corporate Scholar.

2. What kind of a student were you ?
Ans: I was an intelligent student but not a studious student, I still believe experience teaches you more than books.

3. I heard you worked before in IT Industry ? What made you join this field of cyber law & cyber security?
Ans: I worked initially with Creative Computers & Informatics as Faculty for around 3 years, when we had Intel  286 computers and we did not have even Mouse then. Later I joined CMC Limited which was then  a Government of India Enterprise as a IT Engineer,  this is the place I experimented with various profiles and while leaving I was completely engrossed in IT Security related activities. I also founded the course as founder faculty named DISA (Diploma in Systems Audit) exclusively for Chartered Accountants conducted by Institute of Chartered Accountants. Which now I am associated for around 20 years in course revision, courseware design, teaching whenever I find time till date. When the law The IT Act,2000 was being formulated I was in touch with The Minister of Communications and Information Technology late Mr. Pramod Mahajan, I use to advise him with whatever little knowledge about technology and law I had in a unofficial capacity. This was the time I jumped and made my Firm "Cyber Law Consulting" even though initially I initially use to do only consulting, Information System audits, Network Audits, Information Security, Training  and was fortunate to have work of large organisations like Airtel & Honda motors amongst others. My Technical Qualifications coupled with my working in IT industry was the solid motivation, foresight coupled with blessings of almighty made me a winner.

4. What kind of cases you handle and apart from cases what kind of other work you do for awareness of citizens and students in the field of cyber security and cyber law.
Ans: I am fortunate enough that my law firm Cyber Law Consulting (Advocates & Attorneys) has various clientele and from different industry segments. As a Legal Counsel personally handle cases  involving Bails, Anticipatory Bails, Cross Examination and make Arguments for matters related to Electronic Evidence, Data Theft, Hacking, Online Defamation, Online Banking fraud cases, Pornography, Software Piracy, Ecommerce related issues and privacy related matters, in short wherever technology and law is involved I get involved. Apart from litigation my law firm is involved in Consulting, Providing expert opinion, Legal Advice, IT Act,2000 Compliance, Cyber Security Assurance services, registering software Copyrights, filing of trademarks. Handling Cyber frauds and Online Banking fraud cases. I have secured few landmark orders in Adjudication courts for cyber crime in the history of The IT Act,2000.
I believe the more awareness of cyber law & cyber security incidents amongst society the more society becomes resilient towards cyber-attacks. I am associated with many NGO's and on my personal capacity I conduct free workshops on cyber security and cyber law in education institutes for Students , teachers, Doctors, Chartered Accountants, Lawyers and other professionals. I have donated computers to Thane and Nashik cyber cell of Police. I have given away more than 3500 free books across India to Law and Enforcement agencies and various libraries.

5. What do suggest to young and budding lawyers who want to take Cyber Law as a profession?
Ans:  For becoming a Cyber Lawyer, first and foremost finishing LLB from a Bar Council approved college and university is must. My personal view is if the aspirants have Science or Engineering graduation that helps them understand complexities of technology and law better as they can better correlate them. People not having so can achieve by joining some Networking and Information Security Program and if possible cyber forensics to atleast understand things in perspective. Only knowing technology or only knowing law is recipe for disaster in this field of specialization. The lawyer has to achieve equilibrium in both the fields.

6. What is the state of policing and judiciary in India as of date?
Ans: I am an optimist and I feel in the country of over 120 crore population to manage cyber crime by Police force  recruited and trained to manage law and order is a herculean task and I feel pity and happy that they are doing their job in awful conditions. My personal thinking is Home department of the Government of India should scrap this traditional policing procedures which we are using from British era. A new Police cadre across the country called the cyber police has to be formulated with easy interstate cooperation and centralized records sharing. Judiciary is undergoing through routing trainings and the cases which demand from a particular judge understanding and knowledge of technology, judges have improved either by their own accord or by help of techno savvy judges. Judicial academies are having specific programs to train judges in new challenges of cyber crimes.

7. Advocate Mali tell me the future of cyber crime and cyber security according to you
Ans: let me address one at a time If you ask me of Cyber Security I feel it is a bottleneck because of times we are in, the illiteracy or les awareness phase, with the advent of internet of things and life dependent technologies, Human race will imbibe cyber security in their culture, it will become way of life as we encounter mosquitos we would manage cyber attacks. Today we do not have any legal framework for cyber warfare but tomorrow we have to have it and abide by it as it would amount to our or human race existence.
Cyber crime menace will grow at the rate of 200 to 300 percent per year for next 4-5 years, but later because of more awareness and controls in place it would be arrested but cyber crime is hear to stay, I predict more lives will be extinguished because of cyber crimes than physical crimes in coming years to come. I feel Government should now have budget, will and plans for mass awareness of citizens to fight against this Satan of cyber crime.