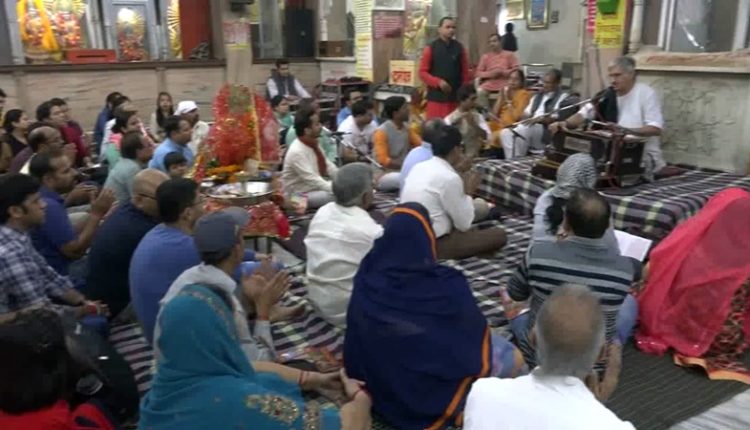 'Sundar Kand' recital at Connaught Place situated temple for Ram Mandir construction
Saurabh Kumar (Photo-Video) Lokesh Goswami Tennews New Delhi :
New Delhi : After the Supreme Court opened gates for Ram Mandir construction in its historic decision on November 9th. Lot of social organisations and religious organizations have speeded up the preparations for starting construction of Ram Mandir in Ayodhya.
Today at Hanuman Mandir in Connaught Place, a group recital of the entire Sundar Kand of Ramcharit Manas was performed to welcome the verdict and to start temple construction as soon as possible.
Since morning the temple area witnessed singing of the verses of the epic. Students and seers recited the verses of Sunderkand. Earlier, the seers at the temple had performed 'yagya' to please the deity with the wish that construction will start soon.
One of the devotee Dhirandera Yagnik said "We believe that yagya and recitation of the Sundar Kand would please devta and soon Ram Mandir construction will start".
The nation's top court declared that disputed land will be given to the Centre. The Centre will form a trust within three months. The trust will monitor and manage construction of a temple. The Sunni Waqf Board will be given an alternate and suitable five acre land at a prominent place in Ayodhya.