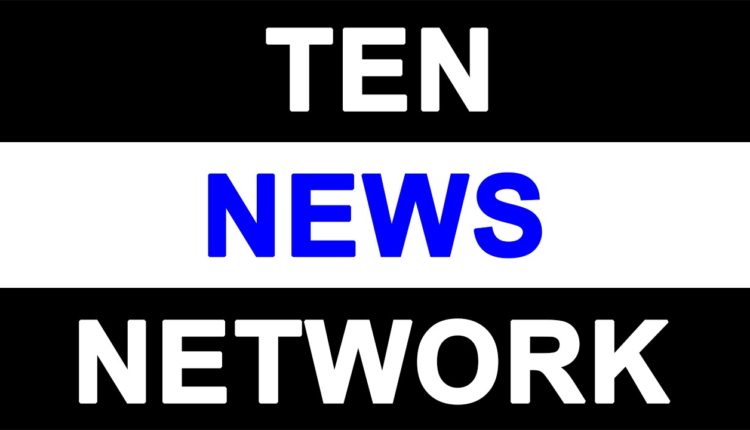 Sustainable solutions needed for disaster free Uttarakhand
The rains this year like last year have again caused numerous landslides, cutting off areas and inflicting havoc to the vital road network and infrastructure in the State of Uttarakhand. It is time to collectively work to rebuild the infrastructure with ecologically sustainable techniques.
NEED FOR DETAILED INVESTIGATION
Whereas aligning and building a road on the fragile terrain of the young and still-active Himalayas is a real challenging and daunting task, there is need to adopt appropriate investigative tools to ascertain the causes of failures. Based on the causes of failure, a step by step method adopting proven technologies meeting the specific needs have to be adopted.
NEED TO ADOPT NON DEESTRCUTIVE TESTING (NDT) TECHNIQUES
For detailed subsurface investigations of the affected areas, Non- Destructive Testing (NDT) Technologies are a significant school. NDT actually reduces the cost and time of subsurface characterization through proper combination of validation with invasive techniques. The best tools in the NDT category for hill roads would be Seismic Electrical Resistivity (ER) and Ground Penetrating Radar (GPR). GPR is very useful in subsoil investigations, offering concrete characterization of different layers, besides pavement structure integrity.
GPR AND ER are also  extremely useful in subsurface imaging, determination of sinkholes and their extent, depth to bedrock and fill depths; seismics are useful in characterization of boulder strata/weathered strata/and depth to base rock, besides allowing demarcation of different types of rock without invasive methods, which have their own limitations on the depth of investigations. It is imperative that the road agencies do not undermine the efficacy of good, extensive and thorough geotechnical investigations in hilly terrain before deciding the appropriate remedial measures.
While planning and designing the rehabilitation of the affected roads, one has to remember that the Outer and Lesser Himalayas comprise of unstable strata owing to the young folded mountains. These sections of the Himalayas comprise of very weak to weakly cemented sedimentary rocks that lack inherent strength. Consequently, cutting of slopes in such ranges and strata, has to be with caution duly recognising that the road foundations or the slopes are susceptible to slope failures or foundation failure due to saturation of the underlying water, overloading of the slopes beyond the designed limits for the pavement and structure foundations.
AVOID BLASTING
While blasting is considered to be the fastest and economical method for restoring hill roads, there are also a lot of detrimental effects associated with this method. Blasting tends to generate fractures and fissures in rock and over a period of time, with the ingress of subsurface water into these fractures and fissures, create saturated conditions or slippery conditions resulting in mass movement and wedge failures in the rocks. Remedial measures such as mass injection grouting using sand-cement slurry are too costly an affair with its own set of problems such as pore pressure build-up behind the grouted rock mass, etc.
STABILTY MEASURES NEEDED FOR SLOPES
Some of the recent experiences of 4 / 6-laning projects in the hilly terrain have highlighted the efficacy of remedial measures such as shotcreting with wire mesh and rock bolting, use of rockfall nets, concrete cladding, with proper diversion of surface runoff through catch drains, chutes and toe drains on berms. In some cases, mass movements owing to saturation of disturbed hill slopes have been encountered and stabilized through the use of gabions and pitching.
USE OF ROCK CUTTERS FOR TUNNELING
Tunnelling in hill terrains with geologically very weak strata has been successfully tackled through the use of rock cutters, road-headers, and a combination of drilling and mucking. The cutting profile is near perfect, the strata are not significantly disturbed, and the installation of tunnel support systems have been near perfect, despite being a slow process and capital intensive, it brings about significant savings on the subsequent O&M costs once the roads are restored and functional.
Ideally, the best way to tackle roads in hilly terrain is through the use of tunnels and connecting viaducts. This minimizes disturbances to the existing hill slopes, and construction of linear structure foundations along hill slopes, especially alongside river valleys with perennial streams that become hyperactive during cloudbursts and very heavy precipitation in the catchment areas, which cause heavy damage to the toes of the breast walls and retaining walls of existing roads running along the slopes. One of the best examples is the Kalka-Shimla Heritage Rail whose alignment comprises of 103 tunnels crossing such geologically weak strata. Despite being over 100 years old, the rail line has been closed on rare occasions indicating the robustness of the alignment in penetrating slopes in geologically competent formations, and tunnelling when such formations are unavailable. However, the economics somehow hinder the development of such costly but far more permanent solutions. Thus, it is time that we adopt alternative technologies for our structures.
EMERGENCY BRIDGES
Another area for adopting alternative technology is in use of Emergency Bridges.
Emergency Bridges have been extensively used by the Army for operations and by the Border Roads Organisation (BRO) before permanent bridges are made, to have multiple attack points for deploying more resources and speed up construction of hill roads.  Infra industry have also used such bridges for carrying loads and materials in underdeveloped areas to construction sites for dams, tunnels and power projects. they are ideally suited for emergency situations in Uttarakhand.
BAILEY BRIDGES
Bailey Bridges are commonly used in emergency situations in India.  Though this is a very unique design and has helped win many wars, over the year loads and traffic have outgrown this design and it needs an upgrade.  Bailey bridges once launched need to be replaced by Permanent Bridges to match the anticipated traffic.  We therefore need to look at new generation bridges which meet today's traffic and load requirements.
COST EFFECTIVENESS OF MODERN EMERGENCY BRIDGES.
Emergency Bridges are more expensive than conventional bridges.  The Bailey Bridge (single lane, Load Cl 30), for example is approx Rs 3.7 Lakhs per mtr for a 50 m span bridge. It is more expensive than a normal concrete bridge which is about Rs. 5 lakhs per mtr for a two way bridge  built to NH load specifications.  However, the launching speed of the Bailey Bridge i.e.  1-2 days, against 1-2 years for a permanent bridge, depending on site conditions, has a distinct advantage in emergency situations.
Some of the Modern emergency bridges have the advantage of two-lane traffic and heavier loads that match the permanent bridges for NH requirements.  At approximately Rs. 6-7 lakhs per mtr, including transportation from overseas and construction, they give you more than two bailey bridges launched at one site.  They can carry heavier and wider single loads to allow for large construction machinery or equipment and take less space than launching two bridges.  It has a four-fold advantage at less than twice the cost of a bailey bridge, and compares more favourably with a permanent bridge, with the huge advantage of a quick launch.  This cost will come down further with appropriate excise concessions considering its use in emergencies and lack of alternatives in the country.  With local manufacture in the long run, it will be, even more cost effective. A farsighted policy in introducing such bridges is required.
The urgent restoration of the road network in Uttarakhand can to a great extent be met by adopting judiciously some of the remedial techniques highlighted in this article.