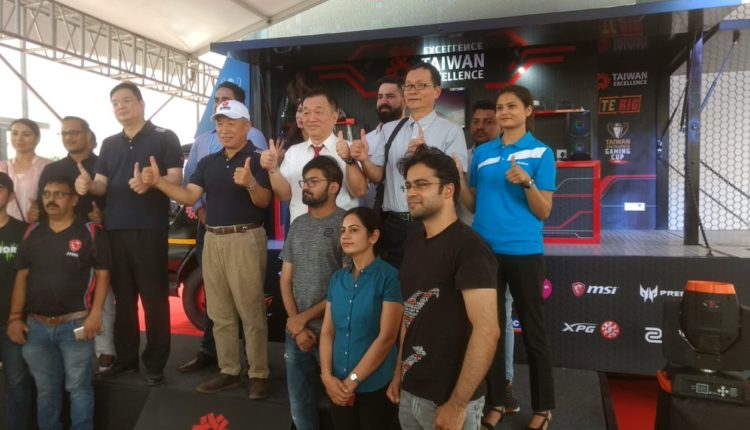 Taiwan Excellence Rig to blaze a trail across India with advance hi-tech products on board
TALIB KHAN/ JITENDER PAL- TEN NEWS
New Delhi, (27/6/2019): Today, the best if technology and ICT solutions converged in one place to give people an out of this world tech experience. The innovative concept came in the form of Taiwan Excellence's massive massive mobile showroom named TE Rig.
The TE Rig was flagged off from DLF Promenade Mall in New Delhi and will travel for 90 days covering 61 cities in 12 states giving people the chance to lay their hands on some path breaking technology.
While addressing the attendees Taiwan India Ambassador HE Chung-Kwang Tien, said, "The relations between India and Taiwan have seen an upward growth in the past few years. Such initiatives like TEGC and TE Rig have contributed majorly in this".
"There are so many gaming aficionados and tech enthusiast in India. Taiwan Excellence has brought to them some great technology and gaming products and they have responded in a terrific manner to all its ventures".
Through all these initiatives, Taiwan has already managed to reach several major metros and cities in India. Now to give a further boost to relations, Taiwan is aiming to reach to people in smaller cities and towns of India and showcase cutting edge advanced technology and innovation. The Rig comes as an extension of this endeavour to reach out to even tier 2 and tier 3 cities of India.
It will promote and showcase state of art products from some of the most renowned Taiwanese brands which are trusted names for cutting edge technology products in ICT, gaming, home and living categories. Leading brands like ACER, D-Link, ASUS, AIFA etc will be showcasing their products on the Rig.