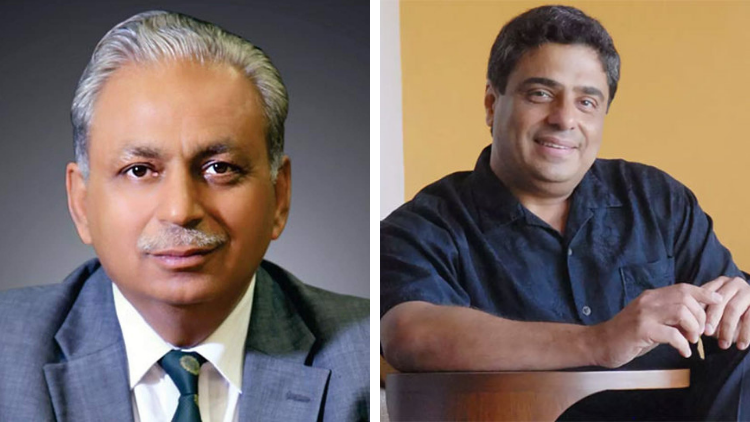 Tech leaders CP Gurnani, Ronnie Screwvala inspire new batch of PGDM students at BIMTECH
23rd July, Greater Noida: On Friday, BIMTECH organized its 34th commencement day to welcome the new batch of PGDM students to the institute.
The virtual commencement day event was joined by CP Gurnani, CEO, Tech Mahindra; Ronnie Screwvala, film producer and chairman, upGrad; BIMTECH board of governors, faculties, new students and their parents.
In his address as a chief guest, CP Gurnani applauded the students for their will to change and redevelop themselves and taking action to embark upon a new journey. "You could have already been happy with your graduation, but the reality is that you want to continuously learn," he said.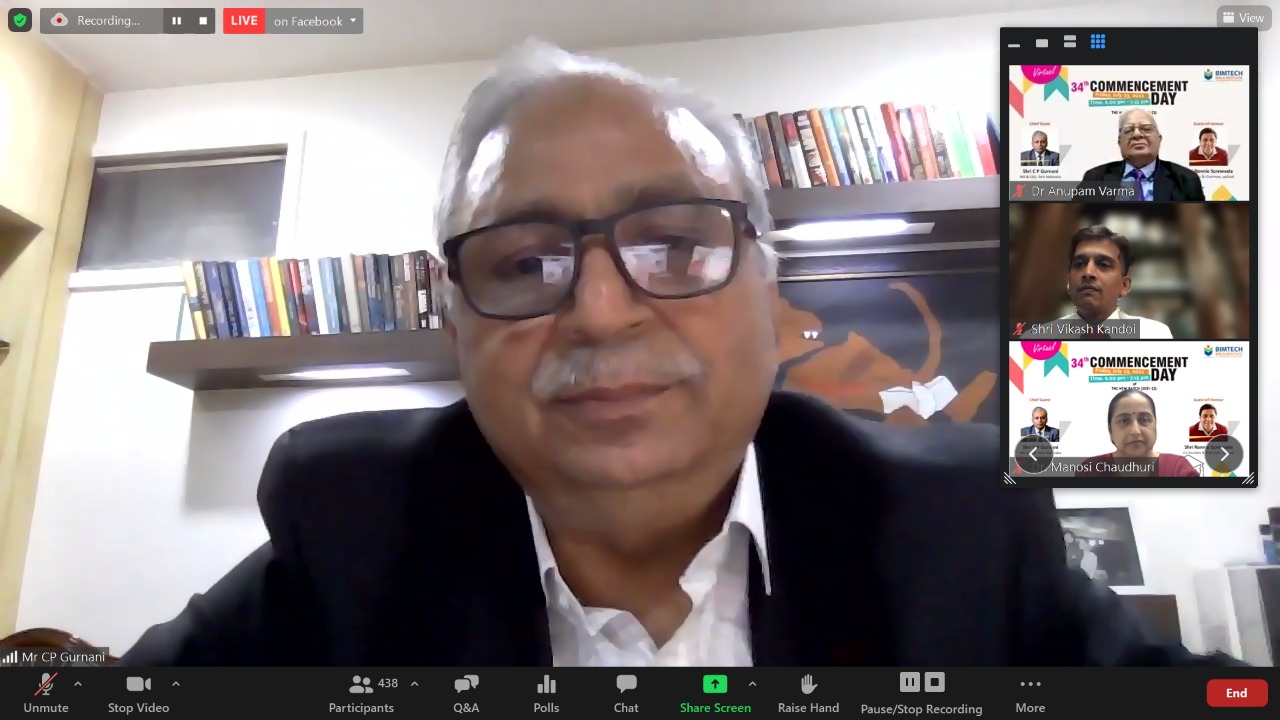 He further urged the students to look at the positive sides even during the tough times. He talked about how businesses like Zomato, upGrad and Policy Bazaar have become billion dollar companies despite the disruption caused by the pandemic. "There will be setbacks, so whenever there is a setback, just remember that your agility and perseverance will shape your own destiny," he said.
In his address as a guest of honour for the event, Ronnie Screwvala urged the students to spend the next two years very carefully to figure out what drives them, so that when they get into the workforce they will know exactly what they want to do and where they want to go.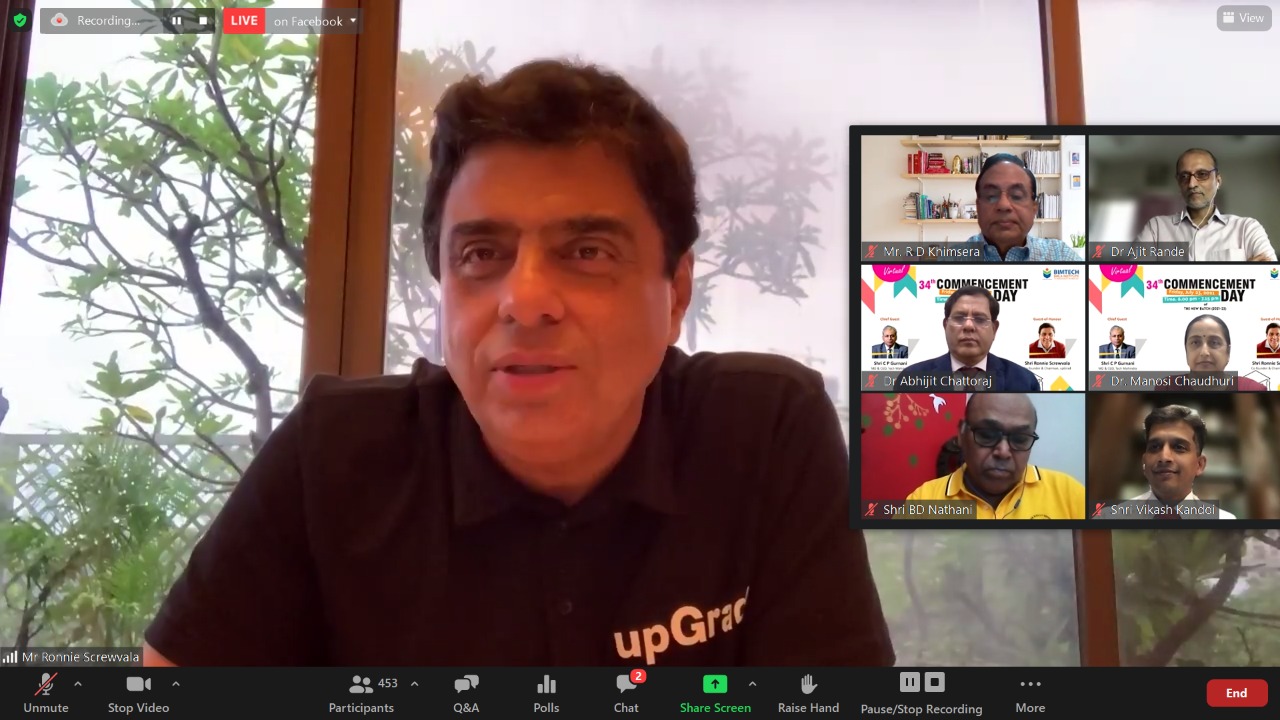 Further, Screwvala inspired the students to unlock their ambitions by sharing an important message from one of his books, which says "You don't have to be big to think big".
Screwvala also urged the students to get out of their comfort zone. He said, "Evaluate what level of comfort zone you are in and see how that's gonna get shaken up during these 2 years where you are going to be learning from the best of the faculties."
Lastly, Screwvala urged the students to use there time at BIMTECH as an incredible opportunity, He said, "Don't look at it as a single track, look what you are gonna get from here, but also look how you as an individual are going to grow and learn from all sides, including outside of academia."
In his address, Dr. H. Chaturvedi, Director, BIMTECH shared some important student demographics in the new batch at BIMTECH.
He said that the new batch represents whole India as the students come from 27 Indian states. "36% students in the new batch are from non-hindi speaking states, 40% are girl students and 25% of the students have quality work experience," shared Dr. Chaturvedi.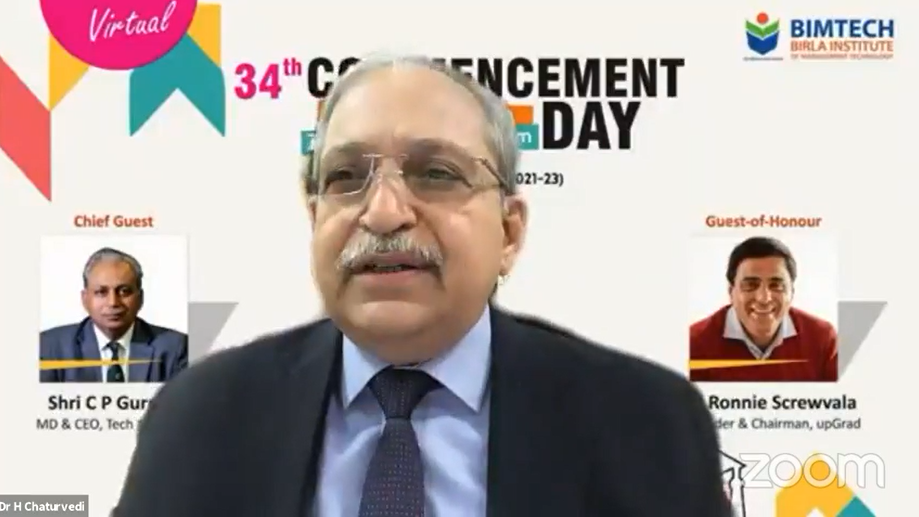 He further talked about the challenges and difficulties that the institute faced during the last year due to Covid-19 and the actions BIMTECH took to adapt to the new normal including scaling up IT infrastructure and training its faculties.
Dr. Chaturvedi also shared some of the recent achievements of BIMTECH which can make the students feel proud. He said that the BIMTECH has been granted Category 1 autonomy by AICTE and there are only 4 institutes in India that have been granted this autonomy. BIMTECH is also expecting Gold standard accreditation by AACSB in October this year. Only 900 B-schools across the world are accredited with AACSB.
Further, Dr. Chaturvedi announced digital business as a new business specialization which will constitute 8 courses.
Lastly, Dr Chaturvedi ensured that health and security of BIMTECH's students, faculty, staff is a priority and promised the students that all efforts will be made for good placement.