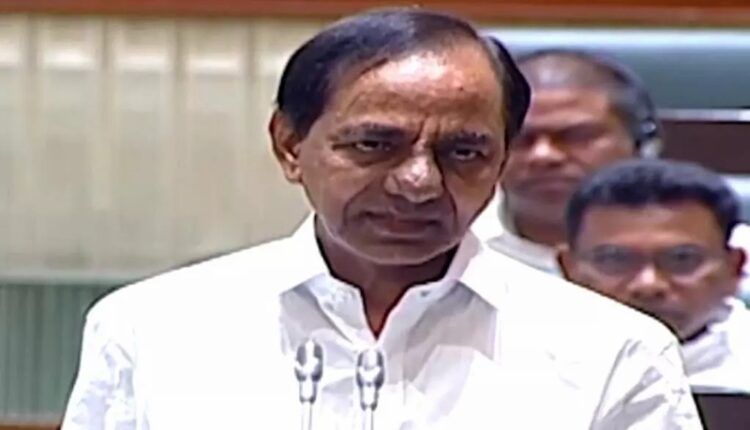 Telangana CM KCR Criticizes PM Modi in assembly, terms him "most Inefficient Prime Minister"
Ten News Network

Delhi (India), February 13, 2023: Bharat Rashtra Samithi (BRS) President and Telangana Chief Minister K Chandrasekhar Rao have criticized Prime Minister Narendra Modi, calling him the "most inefficient Prime Minister the country has ever witnessed."
Speaking during the debate on the Appropriation Bill in the state assembly, KCR, as he is commonly known, compared Modi's tenure to that of former Prime Minister Manmohan Singh. He stated that had the Singh regime continued, Telangana's gross state domestic product (GSDP) would have been 16 lakh crore instead of the current 13 lakh crore.
KCR also criticized Modi's goal of making India a US $5 trillion economy by 2023-24, calling it a "joke" and "silly." He noted that India's per capita income was ranked 139th out of 192 countries, with even Bangladesh, Bhutan, and Sri Lanka ahead.
The Chief Minister accused Modi of not addressing the Adani issue in Parliament and delivering a "disgusting" speech. He also accused the Modi government of indulging in indiscriminate privatization of public sector enterprises.
KCR also pointed out that over 20 lakh people had given up Indian citizenship since Modi came to power. He argued that the government had every right to do business wherever necessary and accused the Modi government of escaping from its responsibilities.
KCR stated that the BJP was not invincible and that people would vote it out of power. He also raised objections to the restrictions on screening the BBC's documentary.
Reacting to KCR's comments, BJP Telangana unit President Bandi Sanjay accused him of misusing the state assembly to hurl abuse at the Prime Minister. Sanjay challenged the BJP to a comprehensive debate on what the center had done for Telangana and how much money it had released to the state.