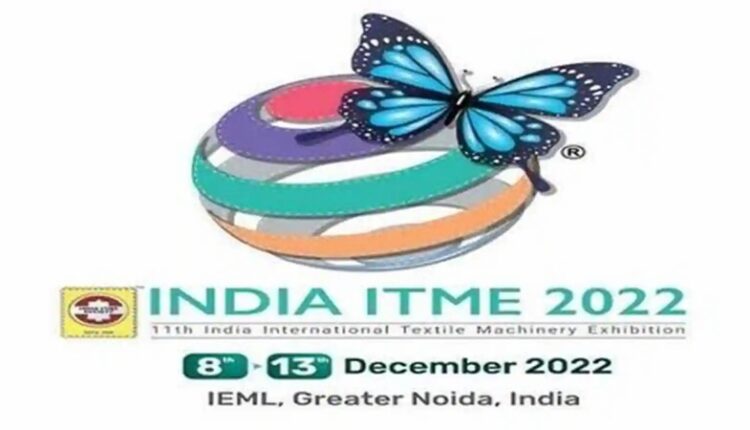 Textile Technology Expo 'India ITME 2022' set to open at India Expo Mart on 8th Dec
Ten News Network

Greater Noida, Dec 7, 2022: India ITME is set to take place at India Exposition Mart from 8th to 13th December this year. The six-days long event will witness around 1800 exhibitors and 1,50,000 visitors and will bring together manufacturers, agents, dealers, and distributors from national as well as international markets.
The exhibition is being organized by the India ITME society, a non-profit body which was established in 1980 and has now become a key presence in the Textile Engineering Industry. The objective of the exhibition is to showcase India as a crucial destination for textile and textile engineering solutions and to help attendees establish connections with agents, dealers, distributors for overseas market as well as the domestic market for manufacturers. The event will feature a wide range of machinery and textile solutions like – spinning, weaving, processing and knitting machinery, embroidery, garmenting and digital solutions, printing and dyestuff, chemicals, home textiles, technical textiles.
Exhibitors at the event will include the likes of Bianco Textile Solutions India, Texlab Industries, Danitech Engineering, Environ, Leo Rubber Industries, and True Colors Impex, among others.
The exhibition will also include technological sessions that will see renowned dignitaries come together to expound upon real and practical solutions which are the need of the hour.