New Delhi, (5/12/2018): The Luxury League is a Not-for-Profit Foundation, India's first most powerful & influential platform for Branding India Globally.We believe at the Foundation that the essence of luxury lies in our heritage, our culture.
The Luxury League organized their 4th annual event, THE LUXURY SYMPOSIUM 2018, on Friday November 30th at the Hyatt in New Delhi.
It was a one-day, finely crafted conference, a dynamic podium with interactive discussions between stalwarts, world class creative thinkers, international business leaders, entrepreneurs, investors and government officials all on one platform. Held at Hotel Hyatt Regency, the conference was inaugurated by Smt. Sushma Swaraj, Hon'ble Minister of External Affairs.
The Symposium, had the support of several Government bodies like Make in India (Department of Industrial Policy & Promotion), the Ministry of Commerce, Tourism, and Indian Council for Cultural Relations. Italy was the country partner of TLS2018 and the conference had speakers from various leading luxury brands from Italy & India.
This year, along with the Symposium, there was a grand display-exhibit, THE SHOWCASE, to promote & support the various forms of Indian art, craft & brands like Rezon, Raj Mahtani, VLCC, Shahnaz Husain, Casa Paradox, and National award-winning artisans to name a few. The objective was to promote 'BRANDS THAT BRING GLORY TO INDIA' and strengthen the voice of India, globally.
It provided an excellent opportunity for leading Indian brands in cosmetics, furniture, jewellery, cutlery, leather, fabrics etc. to showcase their products and network with potential partners.
The event was attended by Shri Suresh Prabhu, Hon'ble Minister of Commerce & Industries, Shri KJ Alphons, Hon'ble Minister of State for Tourism, Shri Mukhtar Abbas Naqvi, Hon'ble Minister for Minority Affairs, Amitabh Kant, CEO, Niti Aayog, Shri Dharmendra Pradhan, Hon'ble Minister of Skill Development and Entrepreneurship & Minister of Petroleum and Natural Gas, Mr Bibek Debroy Chairman of the Economic Advisory Council to the Prime Minister, Mr. Farooq Abdullah, Indian politician and chairman of Jammu & Kashmir National Conference, Meenakshi Lekhi,Member of Parliament and Harsimrat Kaur Badal, Union Cabinet Minister of Food Processing as well as  several prominent global personalities, media, decision makers, creative thinkers, corporate heads, important members of the Indian bureaucracy and politicians.
Ms. Sushma Swaraj, India's External Affairs Minister, in her own amicable style, spoke of the importance of luxury and its role in branding India. She said India had so much luxury in culture, crafts, textiles, and jewellery and with proper branding it could be an important source for economic growth and employment.
This view was endorsed by Mr. Suresh Prabhu, India's Commerce Minister, who proposed the setting up of a separate vertical in the Ministry to support the promotion of luxury products from India. He suggested the Foundation to work with his Ministry to hold an annual global exhibition of luxury brands at Pragati Maidan.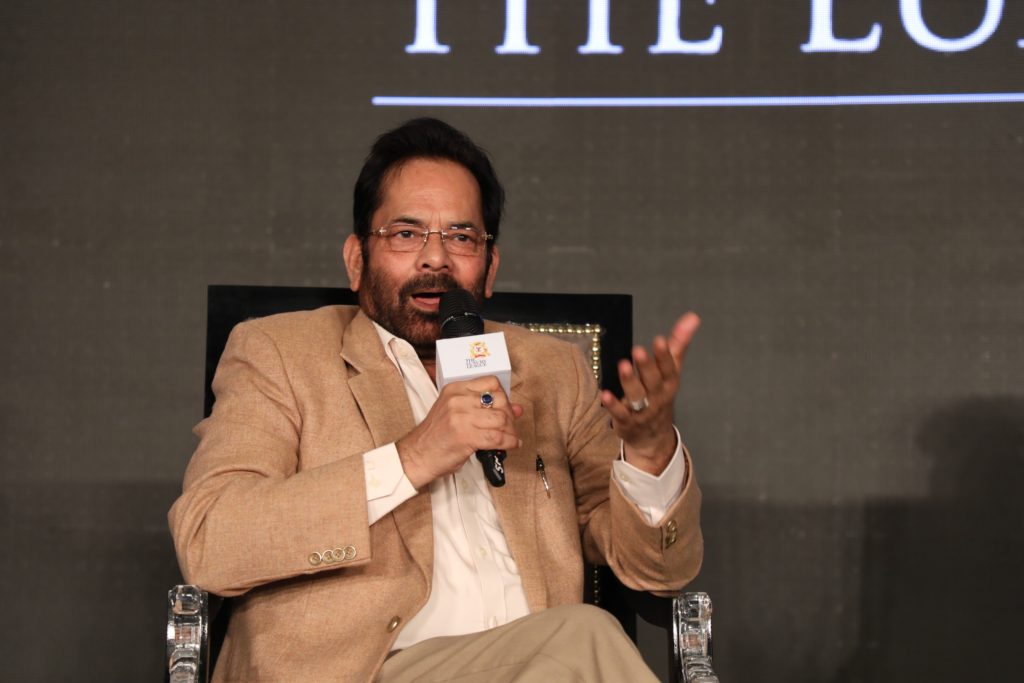 Mr. Naqvi, Minister for Skill Development, spoke about the idea of involving the conference exhibitors in the next skill development "hunar haat" which is a Government initiative to promote handicraft and handloom prepared by master artisans from across the country.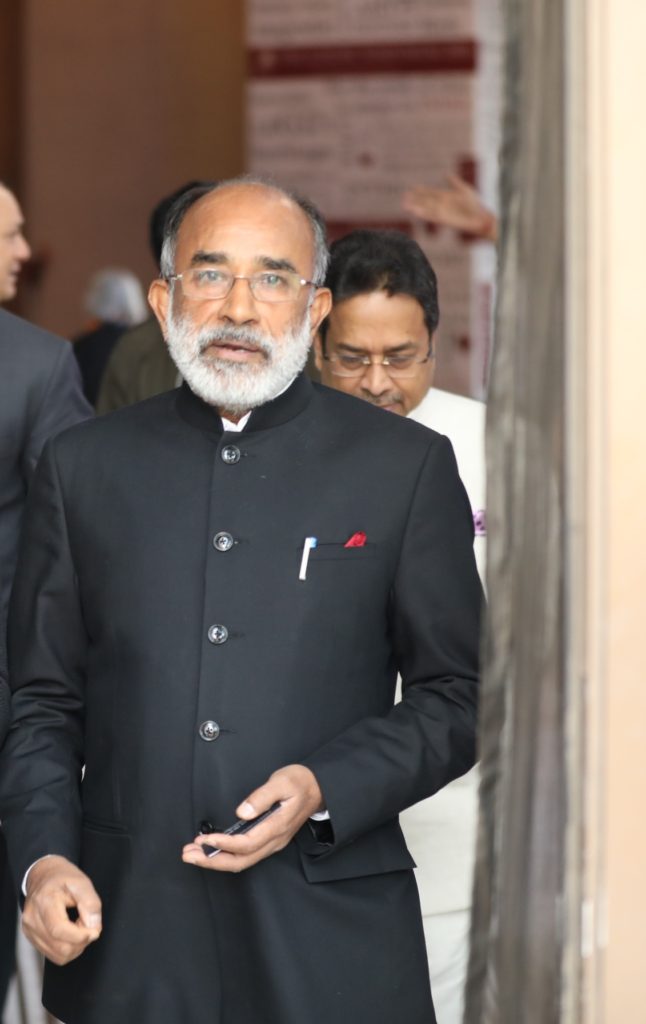 Mr. Alphons, Minister of Tourism, spoke about the importance to promote India's Heritage Luxury for Branding India Globally.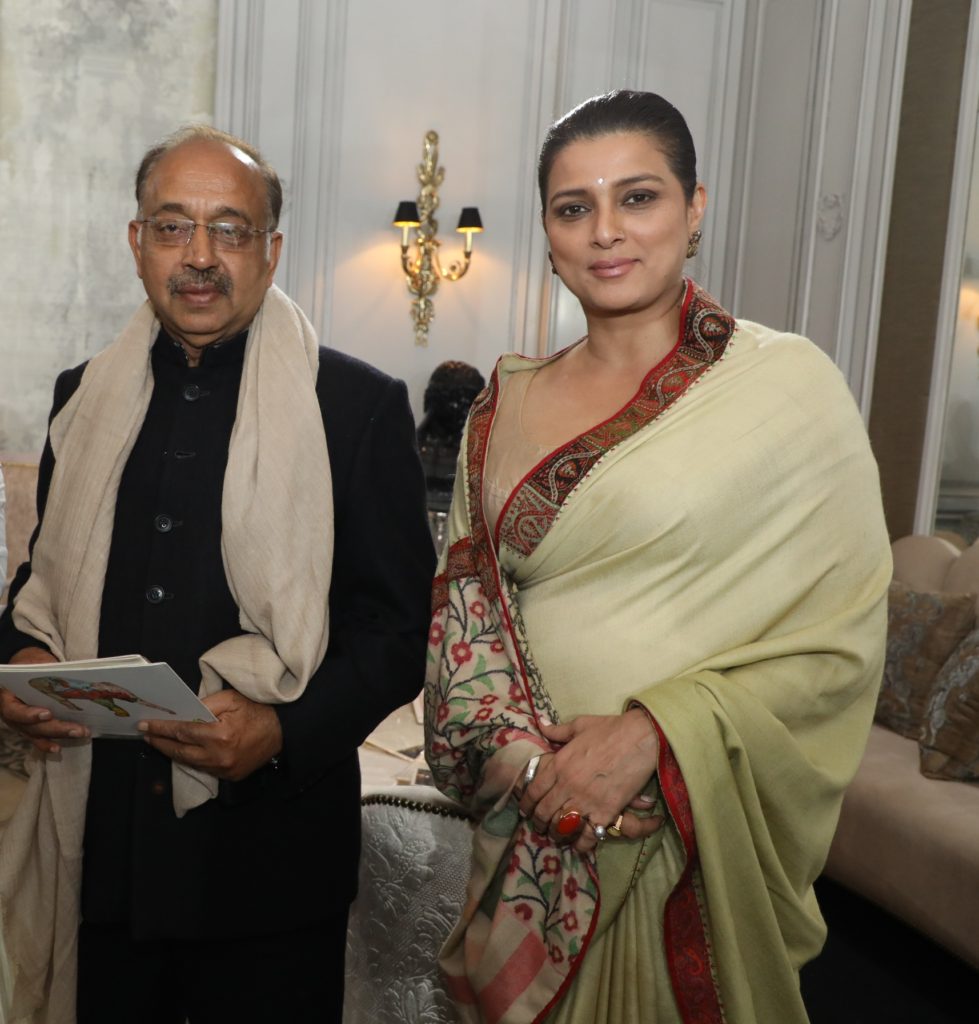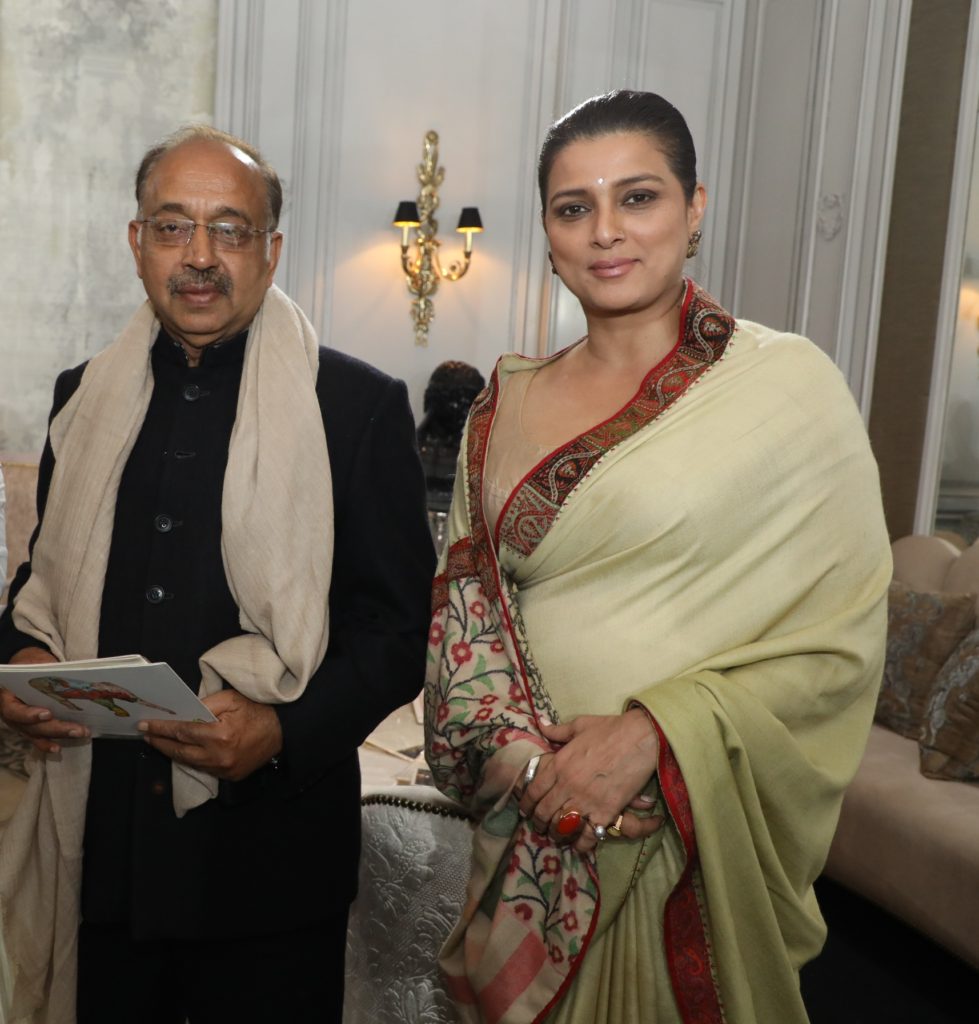 Mr Vijay Goel, Minister of Parliamentary Affairs, gave examples of how Chandni Chowk has been changed to preserve and promote its heritage. He spoke about his preservation taste of Haveli Dharampura & it receiving the UNESCO Asia-Pacific Award for cultural heritage conservation in 2017.
Participants spoke glowingly about India's rich luxurious heritage and it's potential. They believed that the luxury industry plays a significant role in the economic growth of the country. "India's Luxury industry could be a game changer," said the MD of Pininfarina, a view acknowledged by several other speakers.
Ritu Beri, the founder of The Luxury League, said she was very encouraged by the support that the Foundation has received from so many government departments in the effort to promote Brand India. Branding India's excellence is essential the Foundation believes.
Ritu Beri said "My desire is to open the Indian doors to luxury brands from various countries and to strengthen the voice of India abroad the idea is to create an increased pool of knowledge and competence".
About the Luxury League
A Global Foundation established to promote the concept of luxury and to create an environment conducive to creative thinking. A Not-For-Profit Foundation of prominent Luxury brands, worldwide. A body that aims at strengthening the influence of India in the Global Luxury industry.
One of the main objectives of the Foundation is to redefine Luxury in an Indian context.
India qualifies us to use luxury as an art form to reflect all that is authentic & truly unique.
About Ritu Beri
RITU BERI'S name is synonymous with the explosive globalization of India's fashion industry. A pioneer in her field, Ritu was anointed India's Fashion Queen, two decades ago, when the prima donna stormed the catwalks of Paris with her label, one that fused Indian aesthetics with global fashion trends, just as India began opening its borders to international trade.
Empowered being the protégé of the French embroidery maestro, Francois Lesage, she value-added to that prowess she acquired, with her personal propriety and patent of intellectual and creative capital that she bought to the board-room.
It culminated in Time magazine declaring her "THE FIRST LADY OF FASHION IN HER COUNTRY", Beri being the First Asian to head a French fashion house, Jean Louis Scherrer; and adding to her string of "firsts", BBC credited her business skills with a resounding headline: "Indian fashion takes a hold in the form of Ritu Beri."