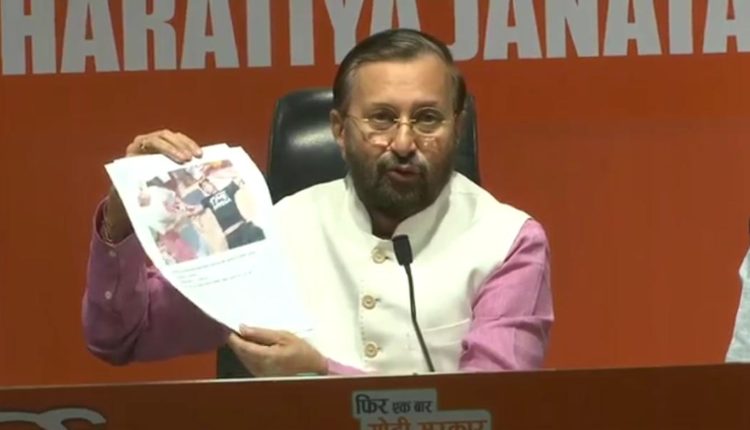 TMC goons are engaged in unabated violence against BJP, This is an act of frustration: Prakash Javadekar
PRERIT CHAUHAN.JITENDER PAL- TEN NEWS
New Delhi: (12/05/2019) HRD Minister Prakash Javadekar reacting on poll violence in West Bengal, Slammed Mamata government and said, the attack on its candidate Bharati Ghosh in West Bengal an "act of frustration" by the ruling Trinamool Congress.
Addressing the Media, Javadekar said,
"Ghosh was allegedly attacked twice by locals on May 12 when the former IPS officer tried to visit polling stations in Ghatal Lok Sabha constituency, where she is the BJP candidate, when polling was underway there."
He further said, "One of her security guards was injured in stone pelting while Ghosh herself suffered minor injuries when a group of women allegedly attacked her when she tried to take a BJP agent inside a polling booth at Keshpur area in the morning."
"Stones maintain been pelted on her automobile and she or he become once also injured. Ghosh's movements have been restricted and her car, which was vandalised, has been seized by the local administration. This is unacceptable. The TMC goons are engaged in unabated violence against the BJP. This is an act of frustration," added Javadekar.