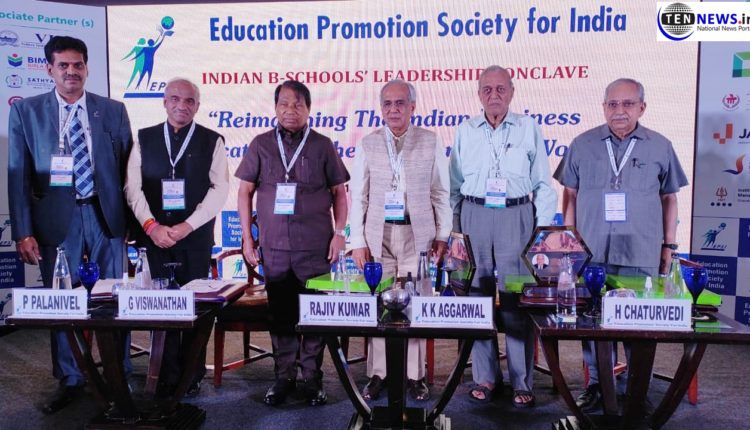 New Delhi, 14 May 2022: The Education Promotion Society for India on Saturday organized Indian B-Schools' Leadership Conclave 2022, with the theme of 'Reimagining Indian Business Education in the Post Pandemic World'.
The conclave consisted of panel discussions on the Future of Indian B-Schools, Digitalisation and Online Education, Business Education in the Post Pandemic World and the Implementation of NEP 2020.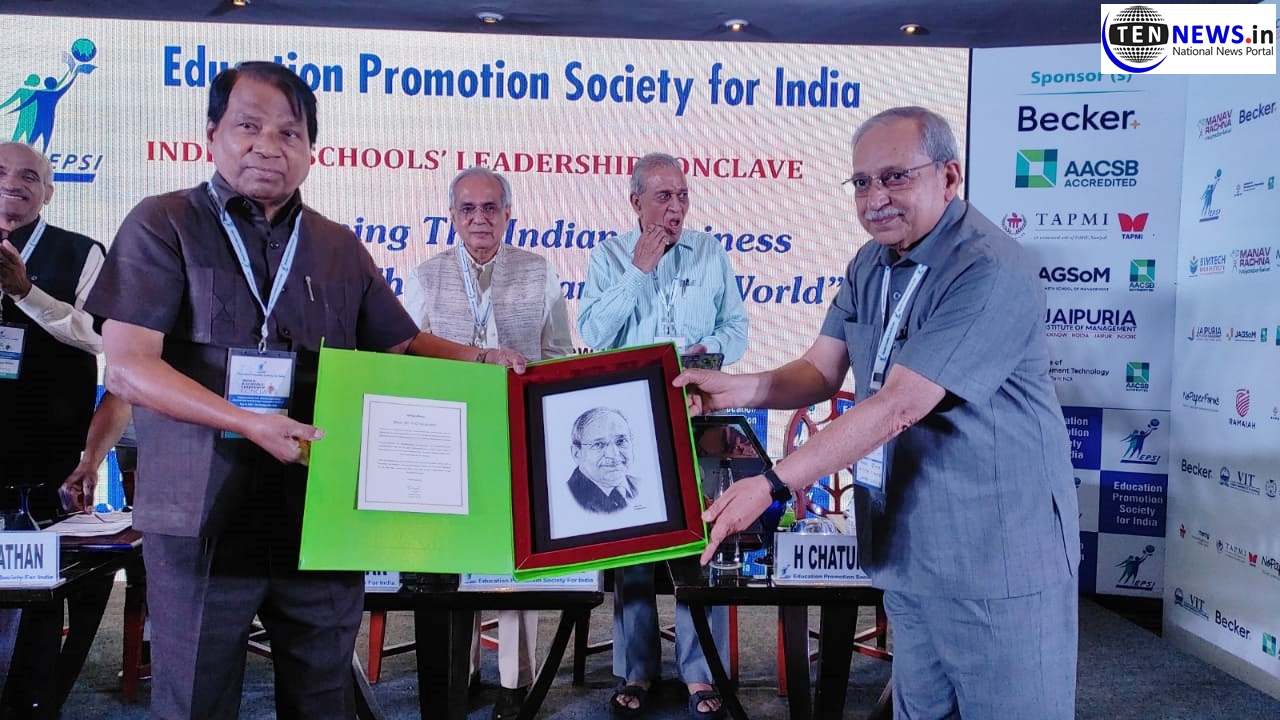 In his address, G Viswanathan, President of EPSI and Founder and Chancellor of VIT University, Vellore highlighted how B-Schools' curriculum lacks practical knowledge. "Unless the Industry and academic institutes come together, it is difficult to get practical knowledge," he added.
He also spoke about the challenges of inequality and income indifferences that are halting the progress of the country.
In his welcome address, Dr H Chaturvedi, Alternate President, EPSI and Director BIMTECH listed some pertinent issues and challenges that Bschools' in India face including incorporation of climate change in Bschools' curriculum, carbon neutrality in Bschools', internationalization, need of interdisciplinary education, cross border travel of faculty and students and more.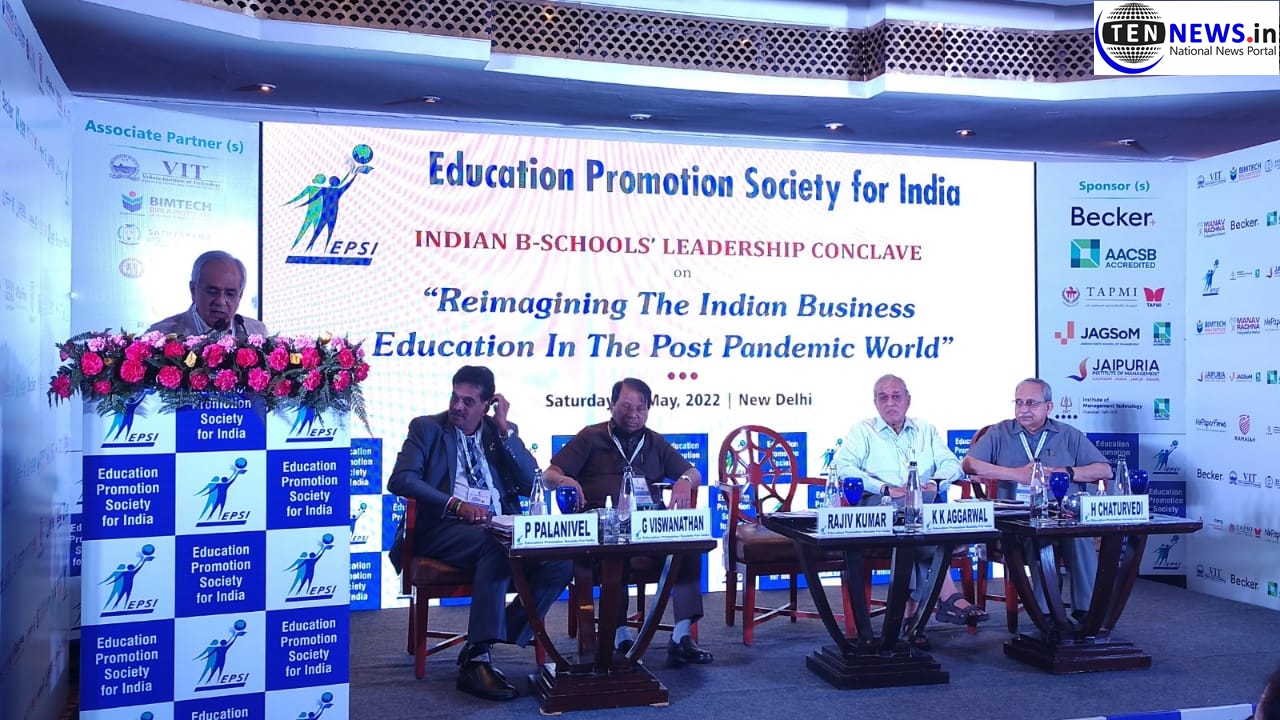 Prof. K K Aggarwal, Chairman, NBA, in his keynote address, talked about the need for managers to give back to the society. "Value of money is not important, but value of many is important," he said.
He also emphasised on the practical education rather than theoretical education. "Students must not spend more than 50% of the time inside classroom. They must spend time in case studies, group discussions and so on."
Dr Rajiv Kumar, Former Vice Chairman, Niti Aayog stressed on the need for a trust base between the government and the society. He also put up several ideas including Sustainable Capitalism and shared three factors that nurture it – shared prosperity, environment and spirituality.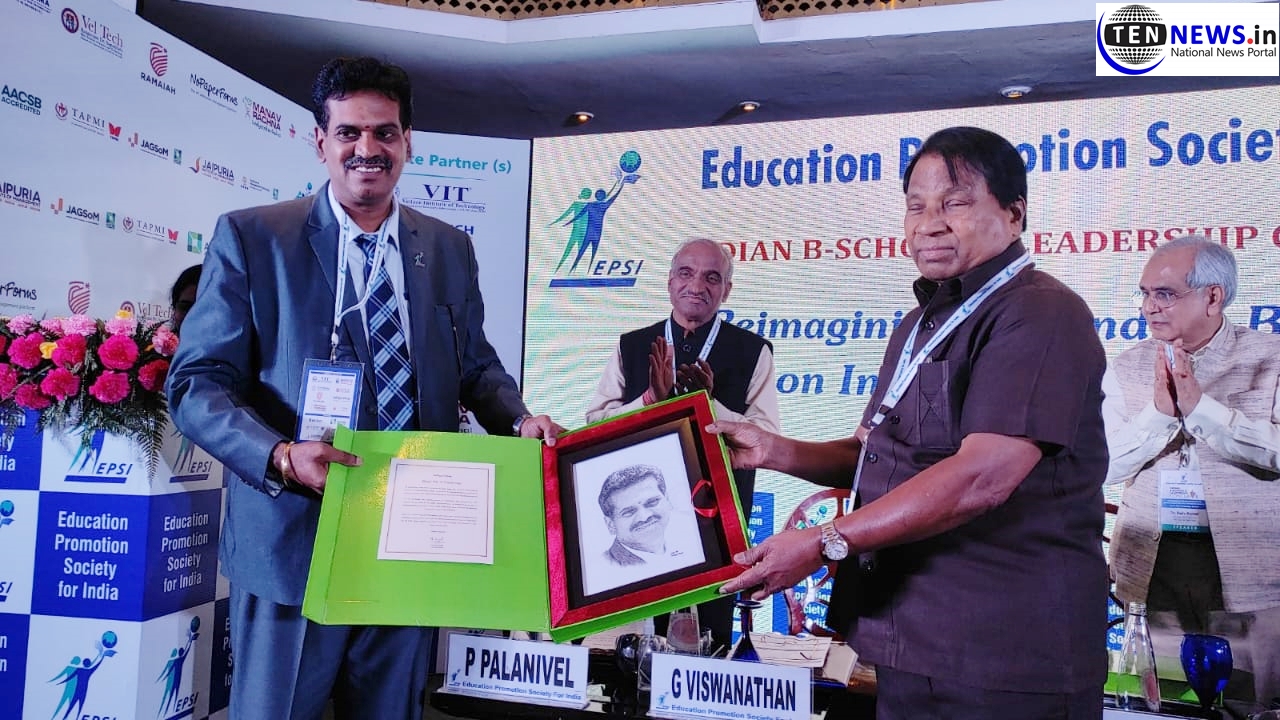 Speaking to Ten News post event on discussions held at the conclave, Dr H Chaturvedi, Alternative President, EPSI shared, "NEP 2020 was announced 2 years back, and now b-schools are looking forward to its implementation. There are certain provisions that are important for b-schools, particularly standalone b-schools which are not affiliated to a university. For example, multidisciplinary, introduction of four-years degree programme and also getting funding for research. So there are certain provisions of NEP that have no clarity and b-schools are very keen to work on those opportunities provided by the NEP 2020. Today a separate session was dedicated to the subject."
"Issues related to ranking and accreditation were also discussed and the theme was reimagining the future of Indian b-schools. So this conference has taken a short-term, mid-term and long-term view about the future of Indian B-Schools," he added.
The event was graced by Prof K K Aggarwal, Chairman, NBA, Dr Rajiv Kumar, Former Vice-Chairman, Niti Aayog, Dr M. P. Poonia, Vice Chairman, AICTE, G. Viswanathan, President of EPSI, Dr. H. Chaturvedi, Director, BIMTECH among others.
Photo Highlights: Indian Bschools' Leadership Conclave 2022 by EPSI
Video Highlights: Indian Bschools' Leadership Conclave 2022 by EPSI