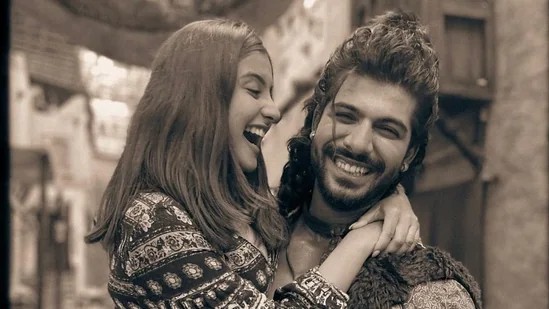 Tunisha was blackmailed by Sheezan Khan's family, claims her mother
Ten News Network

Mumbai (Maharashtra), Dec 30, 2022: On December 24, the 20-year-old actress committed suicide. On the set of their current show Ali Baba: Dastaan-E-Kabul, her body was discovered hanging in the makeup room belonging to her co-star and ex-boyfriend Sheezan Khan. Her mother has charged the latter with encouraging Tunisha's suicide.
Several shocking pieces of information have emerged throughout the investigation into the death and Sheezan's detention by the police. The relatives of Tunisha have leveled dramatic accusations against Khan and asked the police to treat the situation like a murder.
In a recent interview, the late actress' mother said that she had apparently communicated to Sheezan after their divorce. Vanita Sharma said that his family had taught her Urdu while discussing how her daughter's behaviour altered after she started dating him. She added that Tunisha began speaking in the language and appeared distant.
"I only had one child, I lost her, and I'm not letting this boy out. My kid was used by him for months. I instructed her to speak out and let us know if she was involved with anyone else. I asked him to speak with my daughter, but he simply said, "Sorry Aunty, I can't help you." Tunisha was so deeply ingrained in his family and life that my daughter had begun to grow distant from me. She would rarely answer my questions regarding their relationship. He ought not to have defrauded her. If he was dating someone else, he should have notified her, " She said, while talking to India Today.
"He caught Tunisha. His family threatened to extort her… She had learned Urdu and had begun speaking Urdu "She spoke.
To the horrific allegations made by Tunisha's mother, the accused's family has not yet responded.