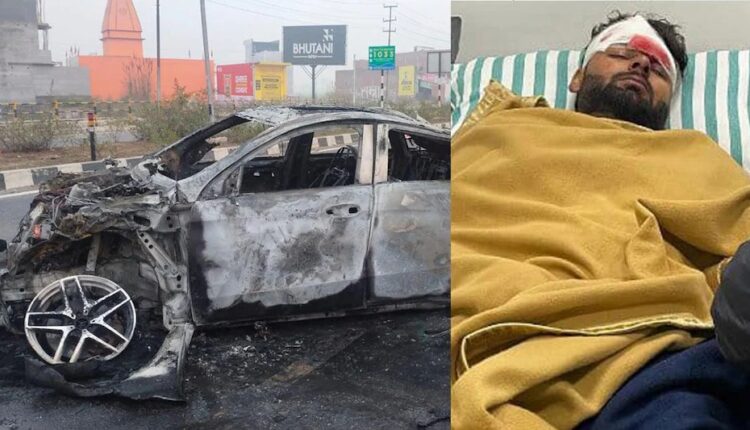 Rishabh Pant meets with accident, no serious injuries, say Doctors
Ten News Network

Delhi, Dec 30, 2022: Indian Cricketer Rishabh Pant, was injured in an accident early on Friday morning near Roorkee, Uttarakhand when his car slammed into a road divider and caught fire.
Pant was initially admitted to a private institution in Roorkee before being recommended to a hospital in Dehradun. According to police sources, he apparently suffered head injuries as well as a ligament lesion to his right ankle.
At 5.30 am, Pant's car was in a collision in the Haridwar district, close to Mohammadpur Jat, and in the Mangalore police station's immediate vicinity. He was quickly transported by the 108 ambulance and the neighbourhood police to Saksham Hospital in Roorkee. After that, he was instructed to travel to Dehradun.
According to police sources, Pant was the only driver of the vehicle when the crash happened at around 5.30 am.
According to sources, Pant lost control of the vehicle, slammed against the barrier, and was then thrown out of the windscreen by the impact. As soon as the firefighters arrived, they helped and rescued the cricketer.