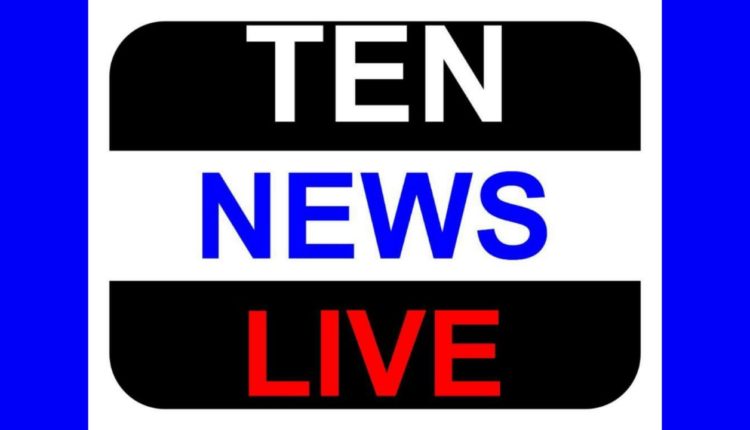 Turkey's agenda in India and South Asia
Ten News Network
By Col P Chandra (Retd)
The International strategic order has undergone a rapid change in the second half of the year 2020. Part of this change can be attributed to the COVID-19 pandemic crisis and economic recession caused due to it. Currently the world order is moving towards trade war and emergence of unholy power named China. World's perception towards India and China has undergone a sea change. This has caused new multi dimensional international alignment.
This new international alignment has resulted in rise of Turkey aspiring to be leader of Muslim world. Due to various factors Turkey is trying to reclaim the leadership of Sunni Islam from Saudi Arabia. Due to its unique birth during the collapse of the Ottoman Empire Turkey is a state forged exclusively by and for Muslims through blood and war. Partition created Pakistan is one more example. Mustafa Kemal Ataturk's legacy of a secular turkey has been undone by an ambitious Recep Tayyip Erdogan who is the current President of Turkey. Today there is intense struggle between Saudi Arabia and Turkey to lead Muslim world. Pakistan is playing the role of a joker. Hagia Sophia was a museum for about 500 years. But on 24 July 2020 it was opened for worship after 86 years. The reversion of the Hagia Sophia to a mosque is the latest development as Recep Tayyip Erdogan reasserts Turkey's status as a regional power.
Turkish President Recep Tayyip Erdogan is trying very hard to position himself as leader of Muslim world. His stand on Kashmir and support to Pakistan on this issue are indicative of his desire to position himself as Sultan or Caliph of Muslim world. Turkey wants to reinvent the Ottoman Empire by articulating a vision of Turkey emerging as leader of unified Islamic superpower. The Justice Defenders Strategic Studies Center a draft constitution for a sharia based confederation of 61 Islamic countries has also been published. As per this draft Istanbul will be capital of the confederation. This draft constitution also declares that sovereignty belongs to sharia.
Turkey's Agenda in India
Article 370 in Jammu and Kashmir was repealed on 06 August 2019. Thereafter India successfully navigated various diplomatic situations arising out of this decision. However few countries like Turkey, China, Pakistan and Malaysia were very vocal in their opposition. But it was only Turkey which was the most active supporter of Pakistan's agenda on the Kashmir issue. President Recep Tayyip Erdogan even brought out this issue in his speech at the 74th session of United Nations General Assembly (UNGA) on 24 September 2019. He went so far as to even criticize the international community of ignoring this issue. Erdogan compared Kashmir with Palestine and said that eight million Kashmiris are in open air prison and are braving Indian atrocities. He further announced that "Turkey is resolved to defend the rights of Muslims living in Jammu and Kashmir,"
Recep Tayyip Erdogan has deliberately taken blatantly pro Pakistan stance on Kashmir. This shows Turkey's geo strategic ambition in Indian sub continent, though there is not much substance in this. This behavior of Turkey is not one off instance. Turkey has always taken side of Pakistan in meetings of Organisation of Islamic Countries (OIC) on the Kashmir issue.
However now Turkey's role as an instigator is becoming more devious and dangerous. Turkey under Recep Tayyip Erdogan is aiming for a much larger geostrategic objective in South Asia and the Middle East. Recent involvement of Turkey in Armenia – Azerbaijan conflict confirms this strategy. Erdogan has a much broader Islamist ambitions in South Asia.
Is Turkey is quietly courting Indian Minorities?
There is an interesting article in Haaretz (an Israeli news paper) which says that Erdogan is investing in Indian Muslims. Haaretz goes on to say that Indian Muslims may seek powerful defender from abroad as Hindu Nationalist footprint strengthens. Haaretz further opines that it is a matter of record that India's Muslim community is the target of determined efforts towards radicalization by Saudi Arabia spreading its ultra-conservative Wahhabism and by Pakistani-sponsored jihadism.
So question arises whether Recep Tayyip Erdogan has ambition to become leader of entire Muslim world? Is the President of Turkey harboring idea of a caliphate and wants to seize the political leadership of Muslim world and recreate the Ottoman Empire? Is it a case of religious power play to achieve political goals? It is being argued that in the year 2023 Turkey will complete 100 years of being a republic and therefore Erdogan wants to revive the institution of Caliphate by 2023. Erdogan wants to project himself as the spiritual, moral, religious, and political leader of the Muslims all over the world. That is the reason why he is showing support to Muslims in Ajerbaizan, Kashmir, Xinjiang, Palestine and Myanmar. Erdogan wants to replace Saudi Arabia and is projecting himself as a strong leader of entire Muslim community of the world. Yeni Safak, a Turkish daily news paper has stated in an article on 31 August 20208 that Turkey is the only country that can lead the Muslim World.
About South Asia Strategic Research Center (GASAM)
South Asia Strategic Research Center (GASAM) is an Istanbul (Turkey) based think tank. It was established by Ali Sahin, a Pakistani Islamist. GASAM organizes conferences and invites Islamic clerics, Muslim politicians and community leaders from South Asia. GASAM's aim is to create an intellectual and religious narrative on the importance and necessity of the revival of the Turkish Caliphate.
This think tank is active in creating an intellectual narrative in pursuance of Erdogan's Caliphate mission. For example it had hosted a roundtable discussion in Istanbul in January 2020. The topic was India's Citizenship Law. It was brought out that "Perhaps today we are witnessing a process in which India is turning from a multicultural, multi-ethnic, secular structure based on its 1947 constitution…to an Islamophobia dominant country." Another speaker described India's citizenship law as "an act against Muslims" and said it was introduced to "clean up Muslim culture" from the country.
South Asia Strategic Research Center (GASAM) goes on to say that Turkey's President has revisionist plans to alter the geography of the Middle East by reviving the old Ottoman Empire, focusing on non-Arab Islamic nations like Iran, India, Pakistan, and Malaysia. It further states that Erdogan has enormous expectations from the Muslims of the Indian subcontinent because of Turkey's old historical ties with India.
Dangerous acts of South Asia Strategic Research Center (GASAM)
GASAM has been established in Turkey by a Pakistani Islamist named Ali Sahin. Its main aim is to propagate the idea of Caliphate amongst South Asian Muslims. GASAM's caliphate strategy in India and in other countries can be summarized as given below. Though its success in India is doubtful and will be a test case.
(i) Propagate the idea of Islamic religious and cultural identity with an aim to motivate them to aspire for political power.
(ii) Identify Muslims who can take the role of leadership and can influence Muslim masses in believing that India has been taken over by Hindu nationalist forces. To achieve this aim, Muslim leaders, scholars and students are regularly invited to Turkey so as to influence them regarding GASAM's philosophy of Caliphate. Zakir Naik and Sheikh Salman Nadwi are examples of this outreach.
(iii) To build up a narrative that this is detrimental to the interest of Muslim minority of India and hence a new socio political set up is required.
(iv) One of the important roles of Muslim leadership will be to consistently erode the faith of Indian Muslims in the secular and democratic constitution of India. To achieve this goal, Turkish media is projecting RSS and other Hindu nationalist entities as mass murderers and rapists.
(v) GASAM's important objective is to develop a religious purpose amongst Muslims of South Asia so as to radicalize them.
Turkey's Links with terrorist groups and Islamist organizations
It is no secret that Turkey has links with various terrorist organizations like Hamas, Hezbollah, Al Shabab, Boko Haram, Hayat Tahrir-Al-Sham and ISIS. The Maarif Foundation is actively controlled by Erdogan himself. This foundation gets its funding from the Education Ministry of Turkey. It is allegedly encouraging teaching of radical Islamist curriculum through various schools run by it in the African countries. Since a longtime Turkey has been a springboard for a large number of foreign fighters who have traveled to Syria from all over the world. The same fighters are now fighting in Armenia – Azerbaijan conflict.
US Democratic Presidential candidate, Tulsi Gabbard had tweeted that "Erdogan has been helping ISIS and AQ for years. He has denied this but is now openly using militias of former ISIS/AQ terrorists exposing him for what he is: a radical Islamist megalomaniac who wants to establish a caliphate with himself as a caliph-the supreme ruler".
Conclusion
Turkish effort in India has reached serious proportions. GASAM's modus operandi and execution methods are quite sophisticated. Most of their work in India escapes sufficient scrutiny by the media and India's security apparatus. GASAM is wooing some Madarsas, selected politicians and religious leaders. Indian students are being given scholarship for religious studies in Turkey. All of this may be normal community outreach program. But the geopolitical motive of Erdogan is a worrying concern and should not be ignored. Turkey may want to capture young minds in South Asian countries.
There was an EU mandated study of ISIS IEDs. This study was conducted by Conflict Armament Research. This study revealed that 51 companies from 20 different countries were supplying over 700 components to ISIS which are used in making IEDs. Turkey topped the list with 13 companies. India stood second with seven companies among other nations like Brazil and the US.
Turkey is trying to take advantage of recent developments like the Triple Talaq legislation, abolition of Article 370, Citizenship Amendment Act (CAA), National Population Register (NPR) and National Register of Citizens (NRC) and the SC judgment on Ayodhya. Turkey's effort to make inroad into India has serious security implications and should invite Indian Government's suspicion. At a later stage Turkey will certainly try to influence main stream politics of India and also the Indian economy. So India needs to develop a counter narrative against Turkey's effort to influence Indian minorities. Indian government has to make extra effort to highlight its abiding commitment to democratic governance, secular social order through robust community outreach.