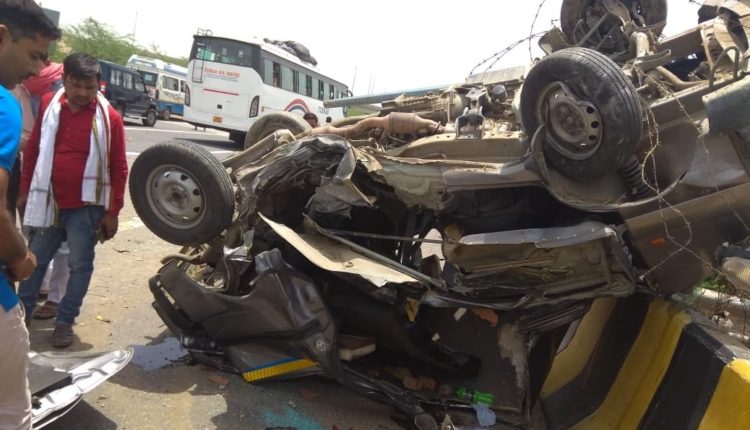 Two critical, 8 others injured after bus ferrying Galgotias Students rams in divider on E-Way
Saurabh Kumar / Baidyanath Halder
Greater Noida (16/05/2019) : In a major road mishap at Yamuna Expressway on Thursday, 10 students of Galgotias University got badly injured after there bus met with an accident while travelling from Noida.
All the injured students were rushed to Kailash Hospital, Greater Noida where two students are told to be critical.
The incident took place when a minibus carrying students of Galgotias University was heading towards the university from Botanical Garden metro station.
Reportedly the driver lost his control over steering and bus rammed with the divider. The impact of the collision was so high that bus overturned like a turtle on E- way, and students got badly injured.
Sahil, a student of Btech 3rd Year who was traveling in the bus at the time of incident said "Bus was running at 100 to 120 KM per hour when the driver took a right turn to change the lane but meanwhile I think he got sleepy and lost his control and rammed in the divider".
Kailash Hospital CCMO Dr. Meenakshi shared medical details of the injured with Ten News and said, "Two students reached the hospital in gasping condition and are very serious, we have shifted them immediately to ICU. While four other students are also in ICU but they are out of danger. Two more students were taken to another hospital by their parents."