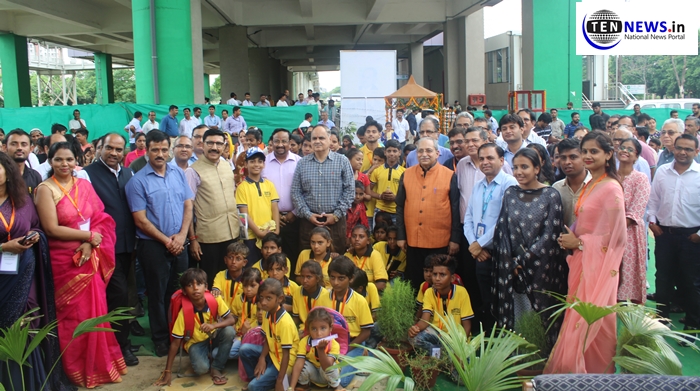 Underprivileged kids get education below Metro stations | BIMTECH's social initiative | Edu India
Saurabh Kumar / Baidyanath Halder
Greater Noida (17/08/2019) : Today Alok Tandon MD Noida Metro Rail Corporation inaugurated BIMTECH Vidhya Kendra, a CSR initiative by Birla Institute of Management Technology at Pari Chowk Metro Station. This Vidhya Kendra is an integrated education centre and an inclusive project initiated with a visionary mission of educating the underprivileged children.
During the inauguration event PD Updhaya, Executive Director NMRC, Vivek Prakash CSR Jubilant Life Sciences and a senior official of Mother Dairy remained present. All the guests were welcomed by Harivansh Chaturvedi Director BIMTECH by presenting bouquet.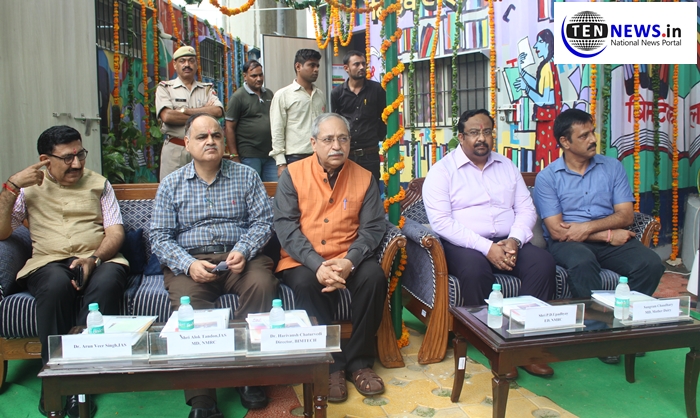 In his welcome note detailing about the BIMTECH Vidhya Kendra H Chaturvedi said, "We got this idea from a similar kind of initiative running at some other part of the country. CSR arch of BIMTECH took this responsibility and set up this Kendra. Aditya Ghildyal a renowned social activist of the region fixed our meeting with NMRC officials who approved this project and provided the land with a lease of one year to us. Our administration also has provided us 20 lakhs out of which we had spent 16 lakh so far."
Further, he said, "The idea behind this is to full fill the gap of digital literacy faced by the deprived class of our society which is creating a digital divide in the country. We will provide basic education to underprivileged children's of nearby villages like Tugalpur and of migrant labourers who were contributing to the development of Noida."
Alok Tandon said "True development is what caters to all cast, creeds and class of society. We get education since very beginning but we need to understand the importance of primary education form those who are deprived of it. I would like to congratulate BIMTECH for coming up with such an innovative idea and executing it so well "
Further, he said "In future, I urge my officers and BIMTECH to set up more such Vidhya Kendra. Such Metro station which has strong passenger hold can have Public libraries. We can establish it on 4 or 5 such metro stations on a trial basis."
At last, small children were given school bags and drinking products sponsored by Mother Dairy bringing a pleasant smile on children's face.
The whole BIMTECH Vidhya Kendra project is headed by Dr Rishi Tiwari who told us that "For now we are offering various programs free of cost. Anyone can enrol themselves into it by making registrations. We have Akshar Gyan classes for those who didnt get education opportunity earlier in their life. We have Remedial classes, Life skill education, Curative Education, Digital Literacy Program and a BIMTECH Library for all. Soon medical facilities will be provided to the people by establishing a dispensary."
BIMTECH Vidhya Kendra Inaugurated at Parichowk Metro : Photo Highlights
BIMTECH Vidhya Kendra Inaugurated at Parichowk Metro : Video Highlights