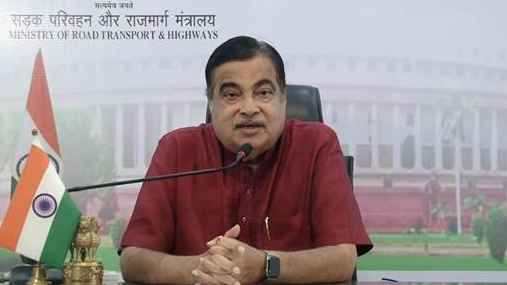 Union Minister Nitin Gadkari lauds solar-electric bus developed by Galgotias University students
Ten News Network
New Delhi (India), March 22, 2023: Galgotias University's School of Electrical, School of Mechanical and School of Computer Science Engineering have once again proven their mettle by creating an innovative solar-electric bus that caught the attention of none other than Nitin Jairam Gadkari, Union Minister of Road Transport and Highways.

The bus, designed and built by a team of eight students from Galgotias University, boasts impressive features such as a wireless control system, a prismatic cell-based battery, and Alexa integration.
During his visit to the university, Gadkari was impressed by the solar-electric bus and appreciated the students' efforts in creating a sustainable and eco-friendly mode of transportation. He also acknowledged the importance of alternative fuels such as electricity, ethanol, methanol, biodiesel, bio-LNG, bio-CNG, and hydrogen in shaping the future of the automotive industry.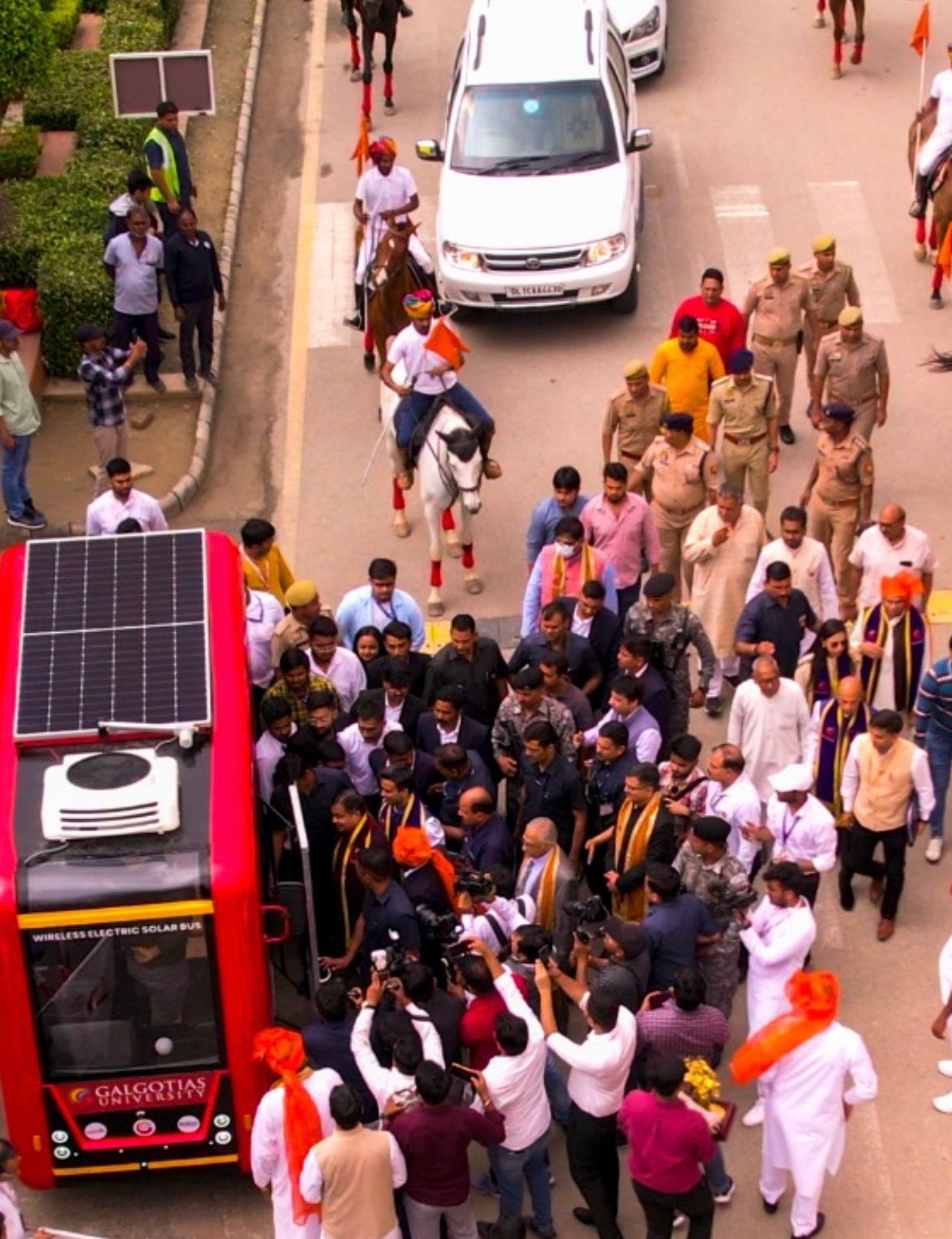 The solar-electric bus, which has a seating capacity of 18, can be operated from a range of 150 meters through remote control. It can charge up to 100% in just six hours and has a maximum speed of 60 KMPH. The bus is also equipped with an Alexa feature that allows passengers to start the vehicle, access the route map, and listen to music.
The team behind the creation of the solar-electric bus comprised students Vishnu Tandon, Tushar Asthana, Pratham Gangwal, Annaya Goswami, Ali Farhan Rizvi, Vishal Kumar Devasine, Utkarsh, and Rohan Sharma, who worked tirelessly to bring this innovative concept to life.
Galgotias University continues to be at the forefront of technological innovation, and the solar-electric bus is just one example of the exceptional work being done by its students. With state-of-the-art facilities and cutting-edge technology at their disposal, it's no surprise that Galgotias University is emerging as a leader in the field of engineering and technology.
The solar-electric bus created by the students of Galgotias University is a remarkable achievement, showcasing the ingenuity and creativity of the students in the School of Electrical Engineering and the School of Computer Science Engineering. Its eco-friendly features and advanced technology make it a game-changer in the automotive industry and a step towards a sustainable future.