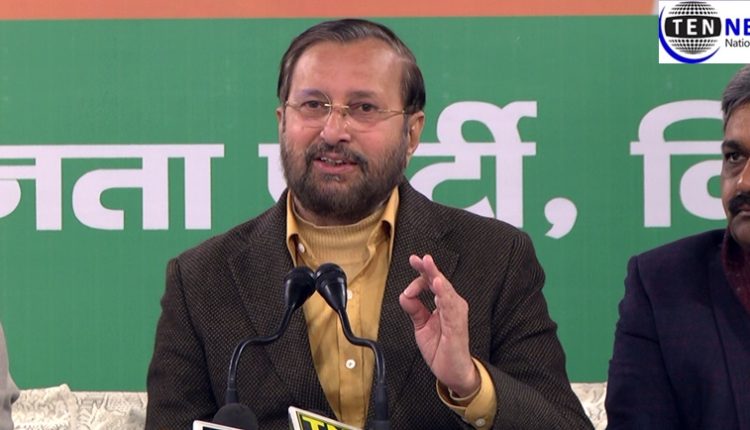 Union Minister Prakash Javadekar alleges Kejriwal for delaying Metro Work
By Ten News
New Delhi : Today union minister Prakash Javdekar alleges Aam Admi Party led Delhi government of not releasing funds for the Eastern-Western Peripheral Expressways and halting the Metro's expansion.
Javadekar said that "the Arvind Kejriwal government had tried to slow down development projects – the expressways around Delhi and the metro expansion were two examples he gave – and the city should vote for the ruling party to smoothen the rough edges in governing the national capital" 
BJP can bring "holistic" development in the city.As  BJP has government in central and in three municipal corporations in the capital, so if BJP makes government in state too then development works will speed up claimed Javadekar. 
He also spoke about various schemes launched by the central government, which can benefit the poor and said the BJP government will implement each one of them in Delhi.