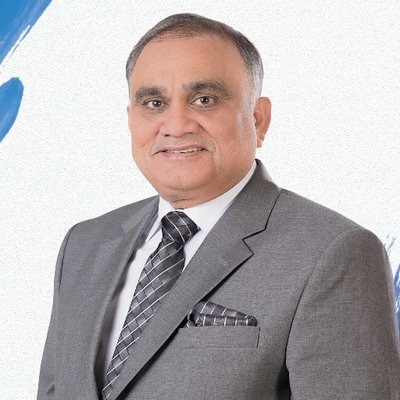 UP Chief Secretary appointed as chairman of Noida International Airport in first board meeting
Saurabh Kumar
Yesterday a meeting was called by UP Chief Secretary at Lucknow regarding Noida International Airport. In this meeting with approval of all board members it was decided that UP Chief Secretary Anup Chandra Pandey will be the chairperson of the Noida International Airport Limited and reportedly the Yamuna Expressway Industrial Development Authority top officer will be the chief executive officer.
The meeting with members of NIAL, a company formed by the Uttar Pradesh government to supervise and develop the Jewar airport project was conducted to take stock of current progress in the project.
During this meeting the consultant of the project, Pricewaterhousecoopers (PWC) India, also gave a presentation about the contract agreement draft.
The chief executive officers of the Noida, Greater Noida and Yamuna Expressway authorities will be members of this company. Other members include the director of the civil aviation department of the Uttar Pradesh government, the secretary, finance, of the Uttar Pradesh government, and the secretary, industries department of the Uttar Pradesh government.
Apart from this government also had approved the Social Impact Assessment Report presented by Gautam Budha University after which way for issuing a notification for the land acquisition by district administration become clear .
In the first phase of the acquisition 1,257 hectares of land will be acquired from six villages of the region, consent for most of which has already been given by the farmers.