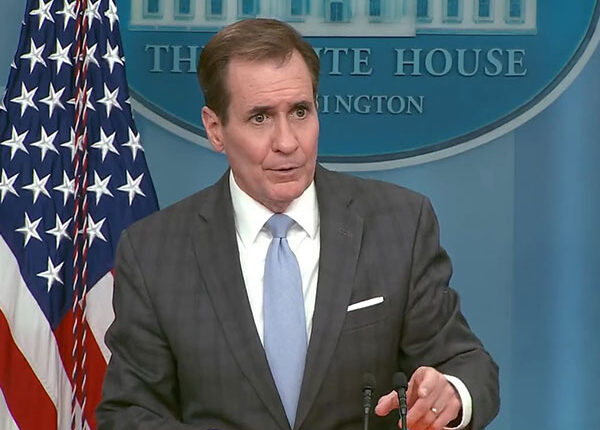 New Delhi (India), February 11, 2023: The United States has expressed its stance on the ongoing war in Ukraine, stating that there is still time to put an end to the hostilities between Russia and Ukraine.

White House National Security Council Spokesperson John Kirby has stated that the US would welcome any effort that could lead to the end of the conflict.
The statement comes after India's National Security Advisor, Ajit Doval, held a meeting with Russian President Vladimir Putin in Moscow.
Kirby has emphasized Putin's responsibility for the ongoing destruction in Ukraine and called for an end to the hostilities. "The person responsible for what the Ukrainian people are going through is Vladimir Putin, and he could stop it right now," said Kirby. He further added that Putin is firing cruise missiles into energy and power infrastructure, causing further suffering for the Ukrainian people.
The US statement comes just days before President Joe Biden's scheduled visit to Poland, which neighbors Ukraine. Last year, during a meeting on the sidelines of the Shanghai Cooperation Organization's summit, Indian Prime Minister Narendra Modi emphasized the importance of peace and progress.
The US has called for an end to the conflict in Ukraine, emphasizing Putin's responsibility for the ongoing destruction and welcoming any effort towards peace. The international community awaits further developments in the situation.