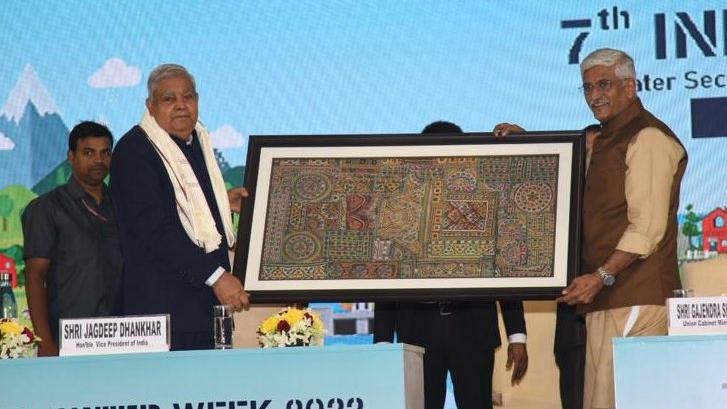 Vice President Showers praise on the deliberations in 7th India Water Week at India Expo Mart
Ten News Network
Greater Noida, Nov 5, 2022: With the 7th edition of India Water Week drawing to an end, Vice president Jagdeep Dhankhar graced the valedictory ceremony at India Expo Mart in Greater Noida.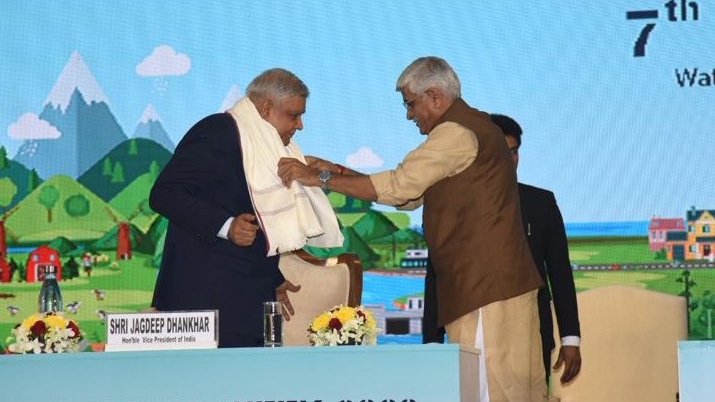 During his address, VP Dhankhar noted that the "Reduce Reuse Recycle" Initiative must be utilized to conserve all significant resources including water and energy. He also heaped praises on the effort taken up by the Ministry of Jal Shakti to bring about the much-needed change in the field of the water sector.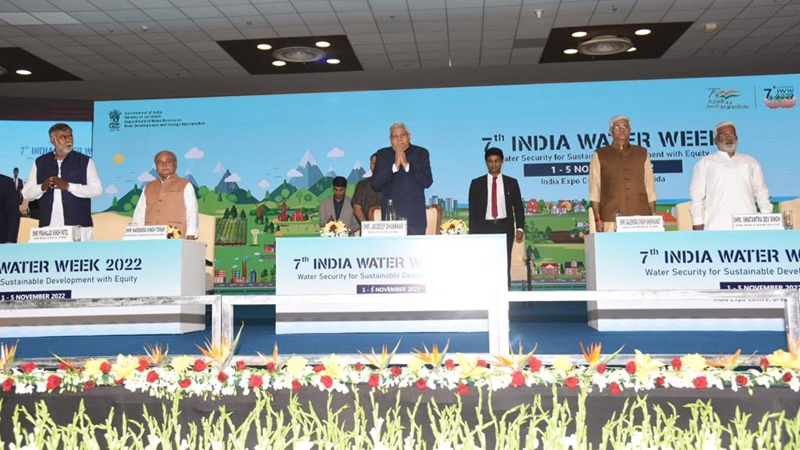 Addressing the dignitaries and attendees present at the valedictory ceremony of the 7th India Water Week, the Minister of Jal Shakti expounded upon the steps taken by India to successfully achieve Sustainable Development Goal 6 – "Ensure availability and sustainable management of water and sanitation for all."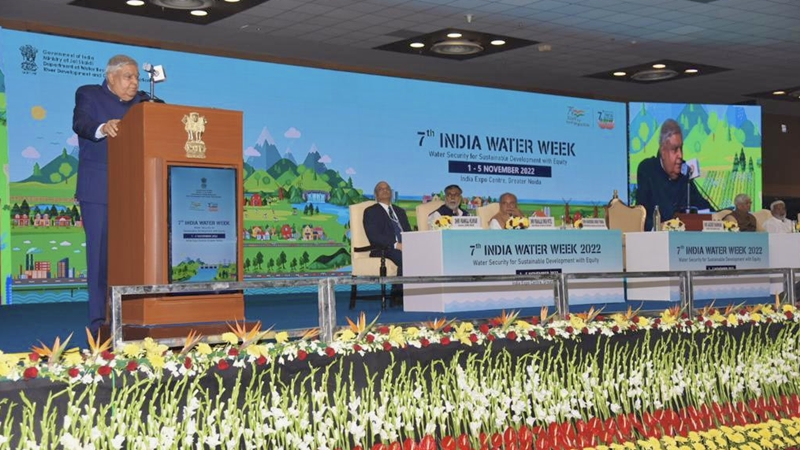 "The steps were taken under the leadership of Prime Minister Narendra Modi including the revolutionary Per Drop More Crop scheme has set a significant precedent for other countries," he said.
Minister of Agriculture and Farmer's Welfare Narendra Singh Tomar, Minister of Jal Shakti Gajendra Singh Shekhawat also addressed the delegates.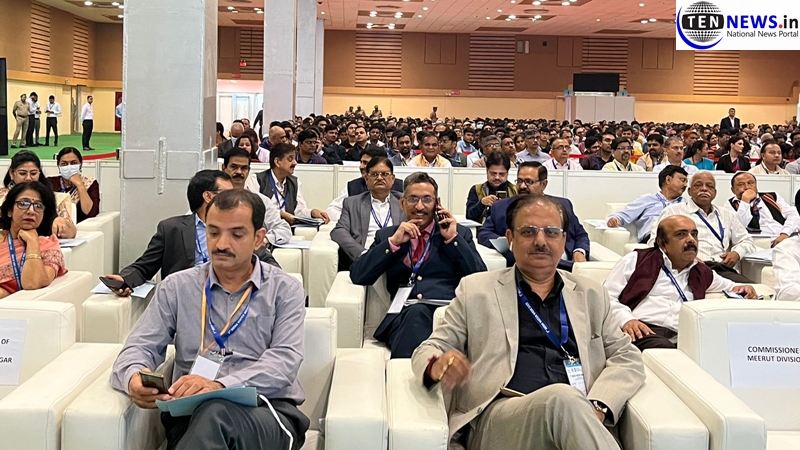 On the backdrop of the 7th India Water Week, while talking to the media, Venue Provider, India Expo Mart Chairman, Dr Rakesh Kumar stated that in order to make the 5-day event a grand success, the India Expo Centre had provided state of the art venue with logistical and infrastructure facilities. Further praising the Organising Team led by Pankaj Kumar Secretary M/o Jal Shakti, Government of India, he said that they worked in close coordination and made this international event attended by President, Vice President, Chief Ministers, Union Ministers and foreign delegates a huge success. We look forward to working with the Government of India in the service of the nation, he added.

The event was also graced by Union Minister of State for Jal Shakti Prahlad Singh Patel, and Jal Shakti Minister of UP Swatantra Dev Singh, Dr Mahesh Sharma, a Lok Sabha, M.P. From Gautam Buddh Nagar, Shri Dhirendra Singh, MLA, Ms Ritu Maheshwari CEO NOIDA and Greater NOIDA, Secretary at the Department of Water Resources, River Development, and Ganga Rejuvenation Pankaj Kumar, and the Special Secretary at the Department of Water Resources Debashree Mukherjee, Dignitaries from across the globe were also present at the event.