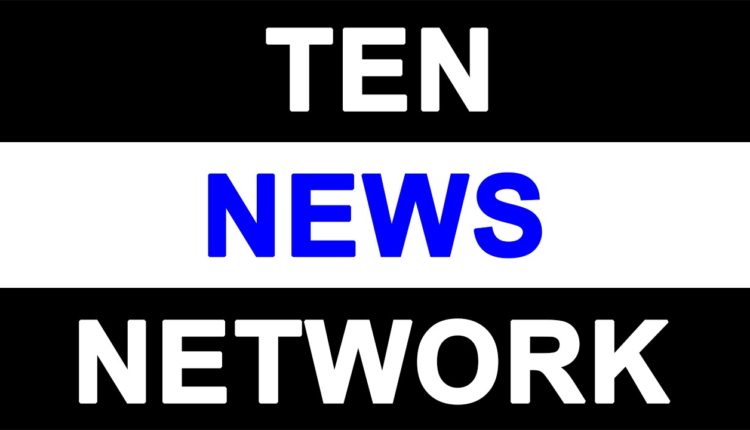 #VODAFONE LAUNCHES SuperNetTM 4G IN #RAJKOT and #MORBI
VODAFONE LAUNCHES SuperNetTM 4G IN RAJKOT and MORBI
With a bonanza of special offers for customers, enjoy double data – 20 GB at just INR 998
• FREE upgrade to 4G for customers along with high-speed 4G SIM
• Faster 4G services at 3G prices
• Array of Data Packs starting from as little as INR 8 for 30 MB
• Customers buying greater than 1GB packs will get twice the data allowance and unlimited local Vodafone to Vodafone Calls
• Enjoy 3-month access to FREE TV, Movies & Videos on VODAFONE PLAY as part of Vodafone 4G subscription
• Leading entertainment destination with 100+ Live TV channels, over 18000 movies and TV show titles and a wide range of all genres of music, in association with HUNGAMA PLAY and HOOQ
• 4G Mi-Fi that supports wi-fi connectivity for up to 15 device
• Enhanced customer experience- immediate 4G SIM exchange at multiple touch points; door-step delivery of postpaid 4G SIMs
• Enjoy 4G international roaming in 15 countries i.e. UK, Turkey, Ireland, Singapore, Albania, Netherlands, Romania, Germany, Greece, Czech Republic, South Africa, Hungary & Italy many more countries to be launched in the near future
Rajkot: Vodafone India, one of India's leading telecommunication services providers, today announced the launch of its Vodafone SuperNetTM 4G service in Rajkot and Morbi, amongst the fastest developing cities of Gujarat. The launch in Rajkot & Morbi follows the successful launch of Vodafone SuperNetTM 4G services in Surat, Gandhidham and Bhuj recently. Vodafone 4G services will be rolled out across more locations Gujarat over the next few months.
Built on the efficient 1800 MHz band, this state-of-the-art network will enable Vodafone SuperNetTM 4G customers to access high speed mobile internet across a range of smart devices including Mi-Fi & dongles. Vodafone 4G services can be readily accessed from 4G enabled handsets offered by leading smartphone manufacturers, available across the country.
Vodafone SuperNetTM 4G will significantly enhance the mobile internet experience for customers with faster download/upload of videos and music, seamless video chats and will also facilitate greater ease in using their favourite apps. Customers will also adore features like high definition video streaming, mobile gaming and two-way video calling.
Vodafone SuperNetTM 4G services in Gujarat are built on a strong fibre backhaul and supported by its superfast 3G services on a new and modern network. With this launch, Vodafone is now uniquely positioned to offer 2G/3G/4G services on its own state of the art, convergent radio technology.
Leveraging its global network and experience, Vodafone also pioneered international roaming on 4G for its India customers visiting 15 countries i.e. UK, Turkey, Ireland, Singapore, Albania, Netherlands, Romania, Germany, Greece, Czech Republic, South Africa, Hungary & Italy many more countries to be launched in the near future
Jayesh Gadia, Business Head–Gujarat, Vodafone India, said, "We are delighted to launch Vodafone SuperNetTM 4G in Rajkot and Morbi. 4G has the potential to revolutionize the mobile experience through powerful innovation that impacts how we work and live. Gujarat is a strong leadership market for Vodafone India and as the leading telecom service provider, our over 19.5 million customers in the state have a lot to look forward to. After successfully launching 4G services in Surat, Gandhidham, Bhuj, Rajkot and Morbi, we will soon expand our Vodafone SuperNetTM 4G services across the entire state in a phased manner. We invite our data savvy customers in Rajkot and Morbi to make the most of the bonanza of special benefits being offered and enjoy the best mobile internet experience."
Vodafone's customers in Gujarat have a bonanza of special benefits to enjoy the Vodafone SuperNetTM4G experience seamlessly. This includes:
Unmatched value
• FREE upgrade to 4G for customers along with high-speed 4G SIM
• Faster 4G services at 3G prices
• Array of Data Packs starting from as little as INR 8 for 30 MB
• Customers buying greater than 1GB packs will also get twice the data allowance in 4G and unlimited local Vodafone to Vodafone Calls (limited period offer)
• Enjoy 3 months access to FREE TV, Movies & Videos on VODAFONE PLAY as part of Vodafone 4G subscription
• Leading entertainment destination with 100+ Live TV channels, over 18000 movies and TV show titles and a wide range of all genres of music, in partnership with HUNGAMA PLAY and HOOQ
• 4G Mi-Fi that supports wi-fi connectivity for up to 15 devices
• Enhanced customer experience – immediate 4G SIM exchange at multiple touch points; door-step delivery of postpaid 4G SIMs
• Enjoy 4G international roaming in 15 countries i.e. UK, Turkey, Ireland, Singapore, Albania, Netherlands, Romania, Germany, Greece, Czech Republic, South Africa, Hungary & Italy many more countries to be launched in the near future
Seamless customer experience
• Instant SIM swap at all Vodafone stores and select retail outlets
• Vodafone subscribers can also check if their SIM / Phone is 4G compatible by sending an SMS <4GCHECK> to 199
• Get Door-Step delivery of Postpaid SIMS by calling the call center or sending an SMS <4GSIM > to 199
Gujarat is a focus and significant growth market for Vodafone India. To cater to the growing volumes of customer usage increasing need for speed, the company has invested Rs. 541 cr. in FY 2016 to expand, modernize and build a more technology and energy efficient network. In Gujarat, Vodafone has a large retail footprint with 383 Vodafone branded stores spread across prominent localities in the state, making it convenient for customers to access Vodafone's products and services within their neighbourhood.
About Vodafone India
Vodafone India is a 100% fully owned subsidiary of the Vodafone Group Plc. with operations across the country serving over 200 million customers (over 107 million in rural areas). Commencing operations in 2007, Vodafone is today India's largest foreign direct investor, with a robust, award-winning business and committed for the long term. Vodafone Business Services serves the needs of enterprises and government by providing total telecommunications (Voice and Data) solutions across mobility and wireline platforms. Our mobile wallet, M-Pesa is a unique and innovative money transfer service from Vodafone that fosters financial inclusion.
Committed to optimizing the near-ubiquitous reach of mobile telephony to address national developmental priorities, the Vodafone Foundation partners is actively engaged in community development initiatives especially in the domains of m-Women, m-Agriculture, m-Education and Disaster Relief. Building on its global experience and expertise, an outreach across India and offering a comprehensive portfolio of technologies- 2G, 3G & 4G, Vodafone is uniquely positioned to actualize the vision of Digital India
Globally, Vodafone is one of the world's largest telecommunications companies and provides a range of services including voice, messaging, data and fixed communications. Vodafone has mobile operations in 26 countries, partners with mobile networks in 51 more, and has fixed broadband operations in 17 markets. As of 30 June 2016, Vodafone had 465 million mobile customers and 13.7 million fixed broadband customers. For more information, please visit www.vodafone.com.
Follow us on twitter @Vodafone IN_News and visit www.vodafone.in;