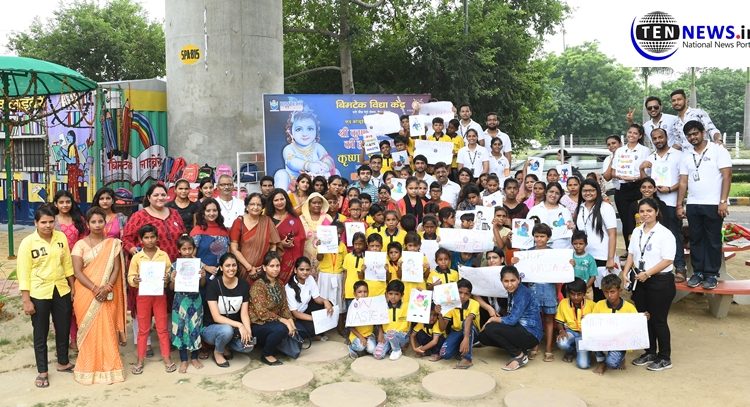 "War on Waste" campaign by BIMTECH concluded with awareness rally
Saurabh Kumar / Baidyanath Halder
Greater Noida (24/08/2019) : With the world-leading towards a dystopian future these days, we cannot be bystanders who watch the world deteriorate. Food wastage is an alarming issue in India. Students of Birla Institute of Management Technology have taken responsibility to make things right.
Food Conduit of BIMTECH had organized War on Waste campaign from 21st August 2019 to 24th August 2019. The major theme of this campaign was "JOOTHAN NA CHORENGE, NA CHORNE DENGE" given by the Director of BIMTECH, Dr. Harivansh Chaturvedi. War on waste saw its fifth iteration this year. The campaign was launched on 21st August where the students took a solemn pledge to not waste food. It started with a flash mob to mark its launch. Various events were organized by clubs and conduits like Valmor, Edico, Palette: social media selfie contest, hand painting, best out of waste, etc. Smart eaters were rewarded with badges and goodies during the campaign to create awareness. Students, faculty and the entire staff of the institute contributed towards this great cause of not wasting food.
Closing day, was celebrated on eve of Janmashtami by organising storytelling and drawing competition on Janmashtami and Tecucing Food Wastage for the children of BIMTECH VIDHYA KENDRA, Pari Chowk Metro Station. The chief guests for this event were Mrs. Shubhra Varma and Mrs. Deepshikha Varma who talked to children about the importance of reducing food wastage. The prizes were distributed by the guests. Prof. Rishi Tiwari also inculcated the importance of food conservation among the kids. The teachers at BIMTECH Vidhya Kendra; Renu and Poonam took active participation in the event. The entire event was covered by Mr. Joginder. At last, khichdi was distributed among the children which concluded the campaign.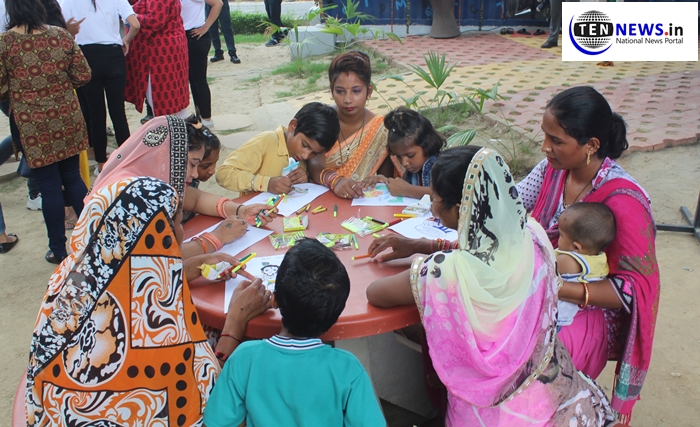 The purpose of this campaign was not only to reduce food wastage in BIMTECH but to create awareness on a higher level and etch in the minds of the people that reduction in food wastage is necessary. The entire college participated with full swing making this campaign a success.