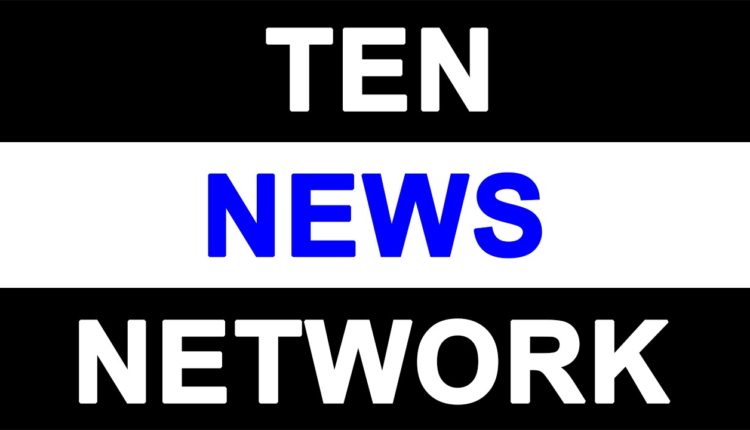 Why get PMP training this year?
Project Management Professional or PMP® is a certification identified globally as the professional qualification for project managers. This certification is offered by the Project Management Institute and can be acquired successfully by clearing the PMP certification exam. The certificate validates the expertise and skills of the certified professional in handling demanding projects, with limited resource and time. Through the PMP training, a candidate learns all about Project Management methodologies, tools and best practices. 

To apply for the PMP certification, the candidate will require:  
A high school diploma: For everyone with a high school diploma/Secondary Degree, they will be required to have a minimum of 5 years of experience as a Project Manager, 35 hours of project management education and 7,500 hours of experience in leading and directing projects. 
 Or 
A Bachelor's Degree: For candidates with a 4-year bachelor's degree, they will require a minimum of 3 years working experience as a Project Manager, 35 hours of project management education and 4,500 hours of experience in leading and directing projects. 
Getting a PMP certificate will be useful to get a job in various industries like manufacturing, IT, finance, healthcare, etc. It is also of great use in the fields of retail, resource project management, pharmaceutical, and aerospace engineering. 
When is the best time to start PMP training? 
As the PMP exams can be quite arduous, it is important for a person to enroll into a training course before appearing for the PMP exam. Along with essential requirements, a person with proper PMP training has a higher chance of cracking the exams than the ones without the training course. One can be never too early to start training for the PMP certification. Various online platforms offer training courses for PMP certification. The courses mostly are of two types: Self-learned or Instructor-led.   
The self-paced learning courses give the candidates e-learning content prepared by industry experts. Along with all the study materials, self-learners will also get to solve case studies based on real business problems and projects to perfect all the skills that they have learned during the training session and test papers for self-assessment. Even though the self-learners will require learning and acquiring knowledge in their own sweet time, many online training platforms do provide around the clock support and assistance to the learners. In this type of learning, self-learners might also get lifetime access to the study materials.  
Another form of training course is instructor-led training courses. These courses are available for a limited time once the learner signs up for it. It provides classroom-like experience by the instructors. The learners get to solve real industry-related problems, taught by the PMP certified instructors. The course includes an intimate learning approach filled with case studies and exercises.  This type of learning approach ensures that the learners have the tools to implement during the critical need of time and an understanding on the project management techniques. Receiving training and assessment questions from a trusted PMI education provider ensures top certification and increases the candidates' job value and security. 
What does a PMP training course include? 
PMP training courses designed by PMP certified educators and industry experts 

Learning at own pace, even while working other full-time jobs 
Over 500 practice questions, designed like that of a certification exam. 

Real-world industry projects 

Mock PMP certification exam 

PMP cheat sheet



Even if a person is confident that he/she is a professional who has been participating, leading, directing projects, taking an online training will help boost their chance and confidence in cracking the exam. It can also lead them to earn a position in a Fortune500 company like Apple, Amazon, Ford, etc. PMP online certificate is perfect for anyone who is looking to advance their career in Project Management by clearing the exam and acquiring the certificate. 
Benefits of having a PMP certification 
Having a PMP certification means the certificate holder will automatically have a higher chance of being selected in the industry. A PMP certificate is recognized worldwide, many companies have a mandatory requirement where the employee needs to be a PMP certificate holder. The salary of a PMP certification holder is 22% higher than that of a candidate without the certificate. Here is a list of benefits that a PMP certified person in a company will get: 
Adding value to your resume

: Of all the professional certifications, PMP certification is turning out to be more valuable in the industry. A company looking for a project manager will naturally lean towards the one with a PMP certification. It is because a PMP certification is an unbiased certification given to only those who have undergone a rigorous selection process to get the certification. PMP certification is also beneficial, if a person has a career and plans on advancing further in their career. 

Industry recognition

: All over the world, there are only a handful of professionals who are PMP certified. So, having a PMP certification not only helps an individual climb their career ladder but also provide them with industry recognition. With an increase of certified project managers in a company, the success of the project in the company is ensured. So ultimately, the companies will look forward to hiring only certified project managers. A PMP certification in such cases will be extremely valuable.  

Learning important skills

: While preparing for the PMP certification test, it not only allows the candidate to brush up their basic project manager skills but also learn new things at the same time. The practical application of the theoretical material in the real world will allow them to learn new skills. Acquiring a PMP credential includes learning several hard and soft skills.  
Higher income

: The salary of a PMP certified project manager's salary is $111,000 in the United States as against $91,000 for a non-certified project manager. 
The PMP certification validates that a person is dedicated to their job and is qualified to be so. It starts with preparing for the exam, which requires a dedicated 60 months of work experience. A PMP certification is proof that an individual is passionate about his/her goal and about improving professional abilities, credentials, and knowledge.