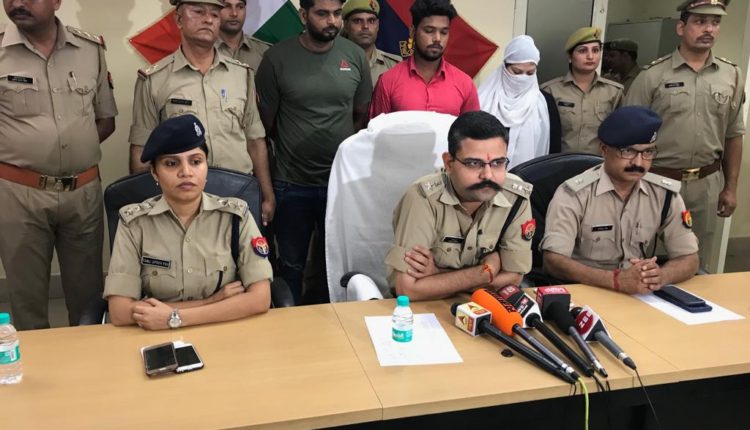 Wife plan husband murder to continue love affair with gym trainer
Saurabh Kumar
Noida Police arrested three people in Oasis Venetia Heights marketing manager shoot out incident. Police arrested two men and wife of the victim for their involvement in the shoot out. Wife of the victim is having a love affair with one of the accused, so for eliminating her husband, she planed the whole incident.
As per the information the accused Rohit and victim's wife Shika meet each other around a year ago in Gym. Rohit uses to be Shikha's trainer in Gym, where they become friend and latter, got involved in physical relation.
SSP Vaibhav Krishna told that "During the interrogation the Rohit and Shikha confessed their crime. Rohit told that the Shikha planed the incident and gave him 1 lakh 20 thousand rupees to hire a shooter for executing the plan, but Rohit latter Rohit decided to commit the incident on his own and for this he also involved his friend Manish with him"
On July 23rd two bike-borne unidentified assailants pumped four bullets in the body of Rajeev Verma (40) marketing manager at Oasis Venetia Heights. In the incident, Rajeev got badly injured who was admitted to Kailash Hospital. The incident happened at the site of under-construction project Oasis Venetia Heights under Block H, UPSIDC Site C, Surajpur. As Verma reached his office, stepped out of his Hyundai Creta car and was picking up his lunch box when a bike stopped near him and the two fired at him.