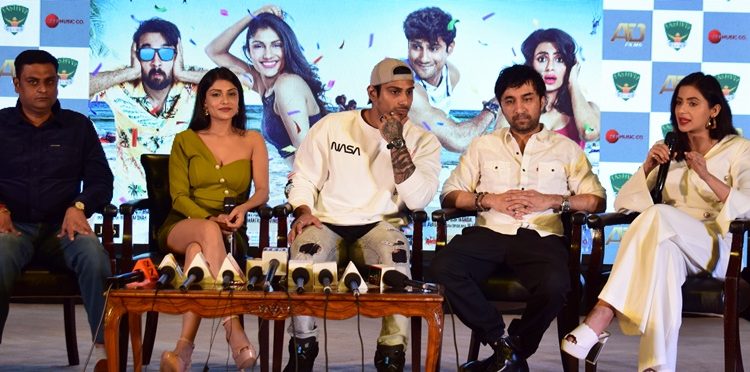 "Yaaram" starcast spotted promoting their movie in Delhi
Vishal Malhotra (Photo-Video) Lokesh Goswami Tennews New Delhi :
New Delhi (07/10/2019): Today, "Yaaram" Starcast and Producer Veejay Mulchandani came in National capital to promote their movie.
It is a Hindi Language drama directed by Ovais Khan under the banner yashvvi films. Director Ovais Khan was also present at the event. It stars Ishita Raj Sharma, Prateik Babbar, Siddhant Kapoor and Subha Rajput in lead roles. The movie will be released on 18 October 2019.
In a conversation, Prateik spoke about the subject of the movie, "Yaaram is all about friendship, love, and Fun. How four friends form love square and who starts loving whom."
Ishita talked about teamwork during the shooting "Pratiek and Sidhant are my childhood friends and they were really supportive throughout the shooting. The movie itself is so fun that we didn't use to hang out. Also, it is shot in such a beautiful place like Mauritius."
Siddhant shared about his character, "I am playing a very confused character in the movie and my friend Prateik helps me a lot in the movie to sort my life."
Subha talked about her character that "I am playing myself in the movie. Because in real life I am like this only and everyone will co-relate with this movie. And talked that nowadays people are so impulsive and give up so easily in a relationship they have love between them but don't try to work things out because they have a less amount of patience in them."
Director Ovais Khan spoke that "This is my first movie as a director and Director of Photography which was a very difficult task. As I had to do both creative and technical work together. My team was very supportive."