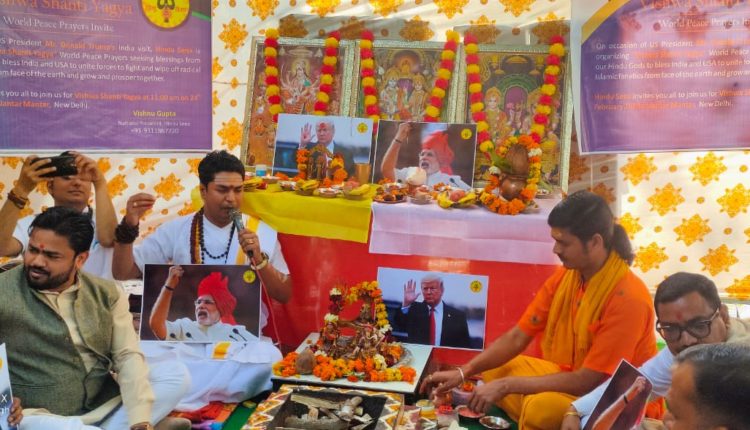 New Delhi : As US President Donald Trump landed in India, Hindu Sena performed 'Vishwa Shanti Yagya' or a World Peace Prayer to strengthen the Indo-US bilateral relationship. This yagya was performed to seek blessings form god so that duo nation can fight against the radical islamic terrorism.
Interacting with Ten News, the head of hindu sena said "That both Modi and Trump can join forces and fight shoulder to shoulder to free the world from Radical Islamic fanatics, who are the biggest threat to mankind and wipe off these enemies of humanity from the face of the earth".
Answering a question regarding third visit of US President in time span of six years in Modi regime he said, "This is because of the common ideology both the leaders have against the world terrorism."
Ahead of the Yagya a poster too has been displayed where Modi and Trump are seen waving. The yagya is being organised at Delhi"s Jantar Mantar.