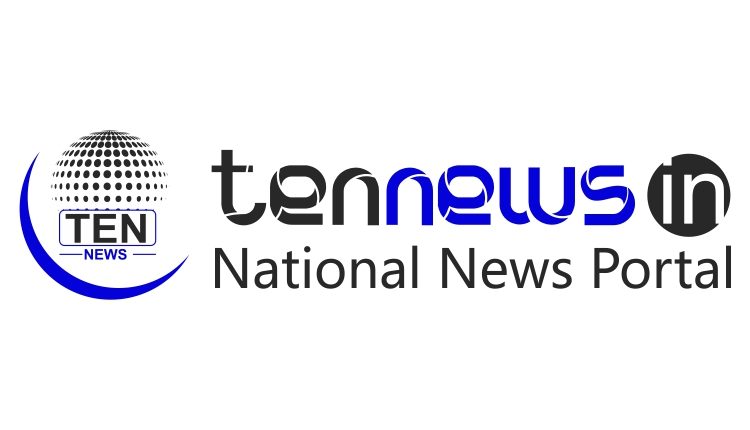 Anil Madhav Dave: Minister who understood Environment by *Nivedita Khandekar
Anil Madhav Dave: Minister who understood Environment
From conservation of rivers and waterbodies, especially river Narmada was close to his heart, to climate change politics, Environment Minister Dave tried to balance the modern with ancient Indian thought
*Nivedita Khandekar
Environmentalist, especially river conservation activist, author, amateur pilot and Member of Parliament. Anil Madhav Dave had donned various caps before he became the Union Minister for Environment, Forests and Climate Change in July 2016.
Dave, 61, died of heart attack on Thursday, May 18, 2017 at New Delhi. Prime Minister NarendraModi tweeted his shock about Dave's death and termed it as a "personal loss".
https://twitter.com/narendramodi/status/865058698913128449
https://twitter.com/narendramodi/status/865058902395584512
https://twitter.com/narendramodi/status/865059021308411904
It was exactly one year ago, when Madhya Pradesh government had organised the 'International VicharMahakumbh' coinciding with the Simhastha Kumbh Mela 2016. The Vichar Mahakumbh, with the theme 'The Right Way of Living' was attended by religious saints, politicians from almost all parties, thinkers and activists both from India and abroad and each one of them was encouraged to participate in the intellectual churning, a la Kumbh Mela mythological story, to bring out what was later declared as 51-point 'Universal Declaration of Simhastha'.
The Vichar Mahakumbh in May 2016 was an attempt – as Prime Minister Narendra Modi had pointed out during the concluding ceremony – at rejuvenating the centuries-old traditional practice of brainstorming on issues relevant to and facing the society. An event well received, Modi and Madhya Pradesh Chief Minister Shivraj Singh Chauhan both gave credit for the thought behind it to Anil Madhav Dave, who was Rajya Sabha MP from Madhya Pradesh at that time.
Dave, who was the chief organiser, had personally looked in to each aspect related to the massive event. Himself a foodie, he had arranged a variety of food stalls apart from fruits, sweets and ice-creames/kulfis for all. True to his wont, Dave rebuked the honourable participants for "wasting 200 kgsfood" and with folded hands, appealed all to take on their plates "only as much as you can finish. There is ample food for all, but not for wasting. Do you know what all has gone into production of this food grain? This is sheer environmental loss," he had pointed out.
That was Dave, who was not just particular about organizing an event flawlessly but also about the fact that there should be no wastage of food, a typical Indian thought. And that was exactly what he said when the Universal Declaration was released: "This Universal Declaration should not remain on paper but should be executed in the right spirit. Not only in other states but this message will be conveyed at the United Nations too."
Two months later he became the Environment minister at the Centre. In November 2016, he attended the United Nations Climate Change negotiations where he pushed for the Indian way of thinking.
From RSS pracharak to BJP politician to Minister
His journey in public life started from being an RSS pracharak and his posting at Bhopal. When UmaBharati became the chief minister of Madhya Pradesh in 2003, it was Dave, who as a strategist, had planned the entire campaign that toppled Congress' Digvijay Singh's 10-year-old government.
Dave later became Bharati's advisor only to go into relative anonymity when she resigned. He held number of posts before being sent as a Rajya Sabha member from Madhya Pradesh in 2009, the first incomplete term followed by a full six-year term from 2010. As an MP, he was part of various Parliamentary Committees before he was appointed as Minister for Environment, Forests and Climate Change in July 2016.
When Dave was appointed as Minister of Environment, Forests and Climate Change in July 2016, Press Information Bureau released his profile (http://pib.nic.in/newsite/PrintRelease.aspx?relid=146850) describing his various roles.
Minister Dave faced a lot of tricky situations. From India's stand on various issues related to global negotiations vis-à-vis climate change, to expediting clearances for various developmental projects and from negating foreign medical studies blaming air pollution for rising deaths (advocating an Indian study sponsored by his ministry for it) to the recent move about GM mustard in the country. His personal opinions about river conservation (dams or no big dams and river linking project) clashed with his role as a Union minister.
But that did not stop him from speaking with river activists, environmentalist from other thoughts/ideologies. A case in point was noted Gandhian environmentalist Anupam Mishra, who died in November 2016 after a prolonged illness. Dave, who was open about his RSS connections, nevermissed an opportunity to meet and learn from Mishra. Moreover, Dave, despite being a cabinet minister, spent more than an hour at Mishra's bedside in the hospital few weeks prior.
Dave and Narmada
Dave was known across Madhya Pradesh for his river conservation work for Narmada under the aegis of his NGO 'Narmada Samagra'. He organised 'International River Festival' on the Narmada banks every two years and invited river activists from across India and few from other countries too.
From planning bamboo plantation along the Narmada banks to encouraging farmers there to go organic, from running a river ambulance for remote inaccessible areas of Sardar Sarovar reservoir to actively propagating cleanliness at Narmda ghats, Dave's love for Narmada was well known. He had earlier taken a Cessna 173 flight on an aerial circumambulation of Narmada and followed it up with a raft journey along the 1,312 kms of the central peninsular Indian river. He also came up with a coffee table book which had beautiful photographs of Narmada and life around its banks.
His 'will' mentioned that there should be no Smarak (memorial) or awards in his name and if anyone wanted to do something in his memory, he/she should plant more trees, save water bodies and conserve rivers. And, as he would always tell his colleagues from Narmada Samgra, he also wished to be cremated along the Narmada banks.
****
*Nivedita Khandekar is an independent journalist based in Delhi. She writes on environmental and developmental issues. The opinions expressed above are her personal.