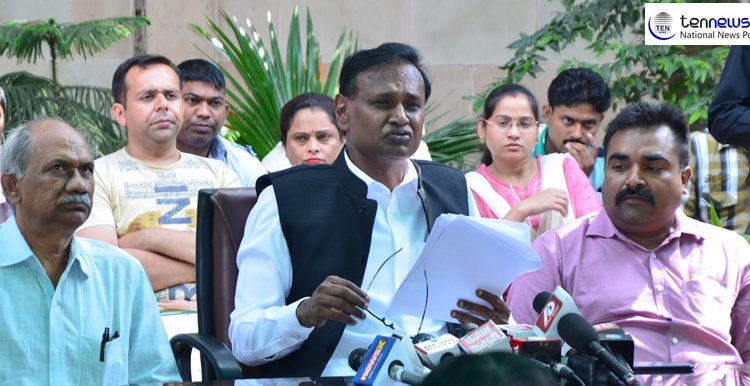 New Delhi: The directors on the board of ICICI Bank are likely to meet soon to discuss the way ahead for chief executive officer Chanda Kochhar following new information from investigating agencies about business dealings between her husband Deepak Kochhar and Videocon Group.
On Monday, BJP MP Udit Raj, addressed the Media about the embezzlement of ICICI Bank's subsidiary ICICI Lombard which looted the government exchequer and the underprivileged section of the society majority of whom belonged to SC/ST/OBC.

Addressing the Media, Dr. Udit Raj BJP MP said, "I've gone through the complaint of Arvind Gupta, which clearly shows the misuse of power authority by Chanda Kochhar in criminal conspiracy with Deepak Kochhar & Venugopal Dhoot squandered public money through fake loans running into thousands of Crores. Chanda Kochhar is much more powerful than MP or minister because CBI didn't do anything in Jaipur, I raised the issue in Parliament but nothing happened".
"The husband-wife duo of Deepak and Chanda have cheated the public thousands of crores and in-spite of their massive clout, it will be in the fitness of things to register FIR against Deepak and Chanda and subject them to custodial interrogation", added Udit Raj.