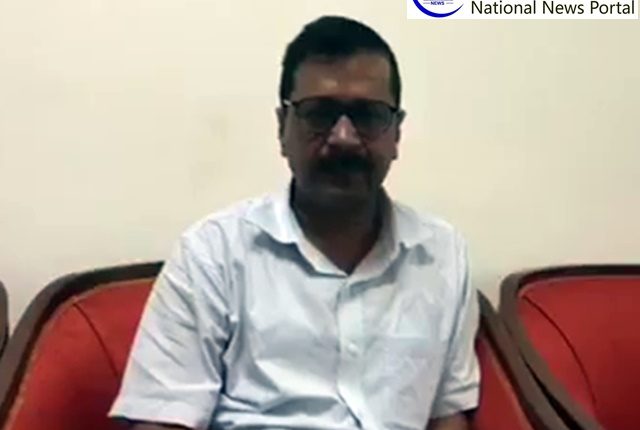 Delhi CM Arvind Kejriwal Continues Protest Inside LG House, Satyender Jain on Hunger Strike
Ashish Kedia (Photo/Video By Lokesh Goswami Ten News)
Delhi CM Arvind Kejriwal went to meet LG Anil Baijal at later's house yesterday along with his colleagues Deputy CM Manish Sisodia, Gopal Rai and Satyendra Jain.
Soon after the group announced that they they are on a protest against LG and would be remaining at LG's house till he obliges to their demands.

Aam Aadmi Party is demanding that LG should intervene to end the 104 day long alleged strike by IAS officials of Delhi government.
The party leaders claim that IAS officials posted in Delhi are not cooperating with the relevant ministers and hence the whole development work in the state is suffering.
They also alleged that it is being done only he behest of LG who is working on direct commands from PM Modi and BJP President Amit Shah.
Traffic Jam and Heavy Security :
Meanwhile as Arvind and his three colleagues are sitting inside the LG House, the area around it has been virtually turned into a fortress.
Roads leading to both front and back gates of LG house and LG secretariat have been completely sealed since morning. Only residents of the area and members from media are being allowed access in to the periphery, later without any vehicle. The whole area has been literally turne into a fortress, with barricades placed all around and two main roads completely closed.
The situation is also leading to the Jam in and around Civil line area.