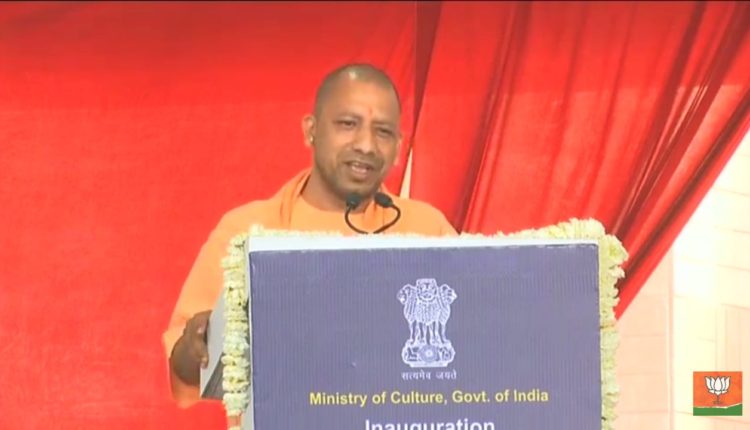 'Modi hai to Mumkin hai' says UP CM Yogi Adityanath, outlines public welfare work done in Eastern UP

Uttar Pradesh chief minister Yogi Adityanath said, "Western Uttar Pradesh has been given projects over worth 55 thousand crore. Excellent and eco-friendly public transport has been provided in the region. It could have happened in prevy governments as well but they lacked will and vision. However this impossible has been made possible due to Prime Minister Modi".
"Toilets have been provided to poor at war footing, farmers have got money for fertilisers and seeds, women have got LPG connections, these all things have been done in last five years of Modi government," he added.
Yogi Adityanath also said that Prime Minister Modi has ended the cast-religion politics and have brought a new development narrative in the politics.
He also laid special emphasis on the BJP's new slogan for 2019 elections and repeatedly quoted 'Modi hai to Mumkin hai' slogan.
He also talked about three surgical strikes, including the one done in Mayanmaar and said that the third surgical strike has reduced Pakistan to a beggar in front of the world.
CM Yogi Adityanath however mistakingly forgot to mention Deen Dayal Upadhyaya Archaeological Institute but instead welcome dPrime Minister Modi to 'electronic city', a place over 25 kilometre away. PM Modi has inaugurated this project digitally through video-conferencing.