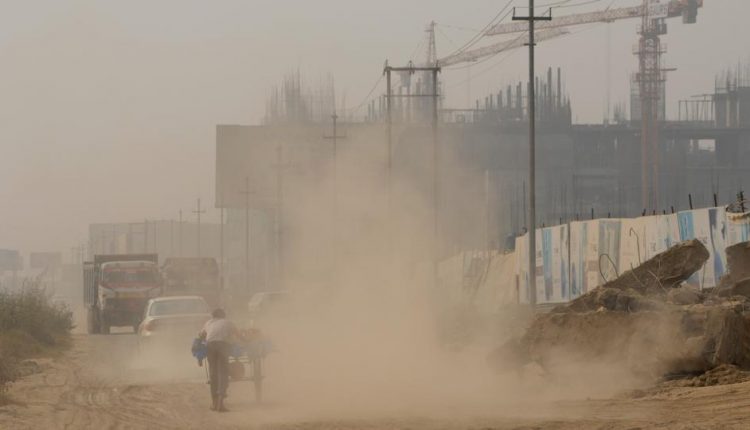 Noida plans for 'dust free' city yet to start!
Prerit Chauhan
Noida: As Noida residents suffer from acute dust pollution due to all-round dirt in the area mostly due to broken roads and open, undeveloped wild land. Despite a PM2.5 level ranging over 400µg/m³, pockets of Noida where construction activity is presently in progress, the region continues to be shrouded in a thick cloud of dust.
After UP Principal Secretary Industries Alok Sinha asked the horticulture department of Noida to draw up a plan for 'dust-free' city within the next two weeks in April 2017. The Noida authority is yet to develop dust-free zones along city roads to mitigate air pollution, as directed by the Supreme Court-appointed Environment Pollution Prevention and Control Authority (EPCA).
On October 28 last year, the EPCA chairman, Bhure Lal, had directed the Noida authority to ensure that roads are made dust-free as they add a lot of particulate matter to the air. Following these instructions, the authority had decided to plant grass and saplings in dug-up areas, conduct mechanical sweeping and put tiles as required along city roads.
Residents said that on-ground reality remains the same despite the emergency measures that had to be adopted in the wake of crop residue burning, which resulted in the worst spell of air pollution the national capital region (NCR) has seen so far.