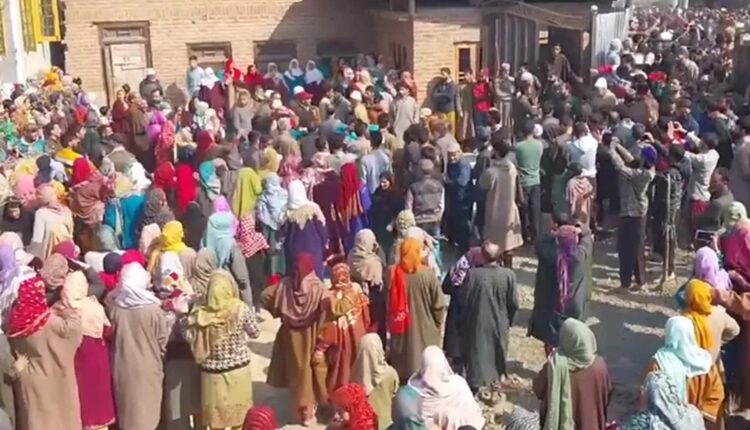 New Delhi (India), March 13, 2023: Massive protests erupted in the Budgam district of Jammu and Kashmir following the discovery of dismembered body parts belonging to a woman who went missing a week ago.

The 30-year-old victim, who was known to the accused, was allegedly kidnapped and murdered by Shabir Ahmad, a 45-year-old carpenter who has since been arrested. Based on Ahmad's confession, the police recovered the victim's body parts from multiple locations.
The gruesome incident has triggered outrage, with a sizable crowd of protesters gathered outside Ahmad's residence, demanding his capital punishment. Notably, several women who were part of the demonstration demanded that the accused be handed over to them so that he could suffer the same fate as the victim. The protesters described the case as "rarest of rare" and called for an exemplary punishment to be meted out.
Sources suggest that the victim was recently engaged, and it appears that Ahmad had objected to the union. Following the woman's disappearance on March 7, her family filed a report with the police, leading to the detention and questioning of the accused carpenter, which led to the discovery of the victim's dismembered remains.
The incident has sent shockwaves through the community and has once again highlighted the urgent need for the protection of women's rights and safety. The authorities have assured the public that they will take all necessary measures to ensure justice is served in this heinous crime.