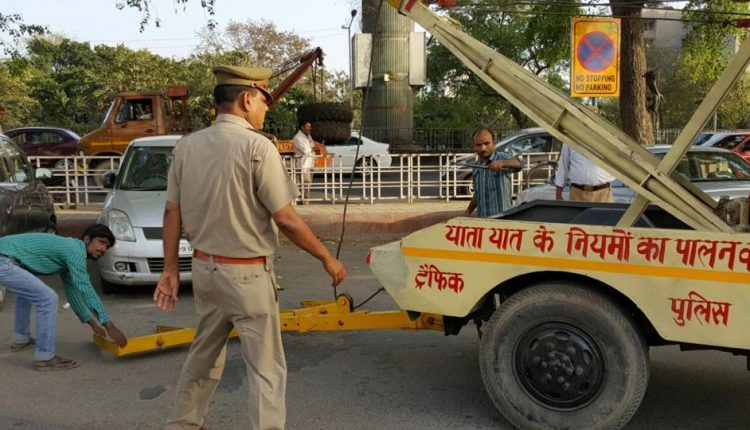 About 1.4 Lakh traffic tickets in Noida bring over 2 crore in revenue, compliance on Noida roads still rare!
Ashish
(05/04/2018)
Noida road commuters are largely infamous for 'not following many rules' and that is what reflected on the number of traffic tickets or challans issued by Noida Traffic Police (NTP) in the year 2017. As per NTP officials about 1 Lakh 43 thousand traffic tickets were issued under various offences in the year 2017.
In term of these penalties 2.25 crore fine was also collected from traffic offenders. However despite this the traffic rules are widely flawed on Noida roads and still many commuters can be seen not following red-lights or seat belts in four wheeler.
Indeed keeping up with the time, now NTP has taken help of technology to mark and penalize offenders and with such measures it is expected that number of challan's may exponentially rise.