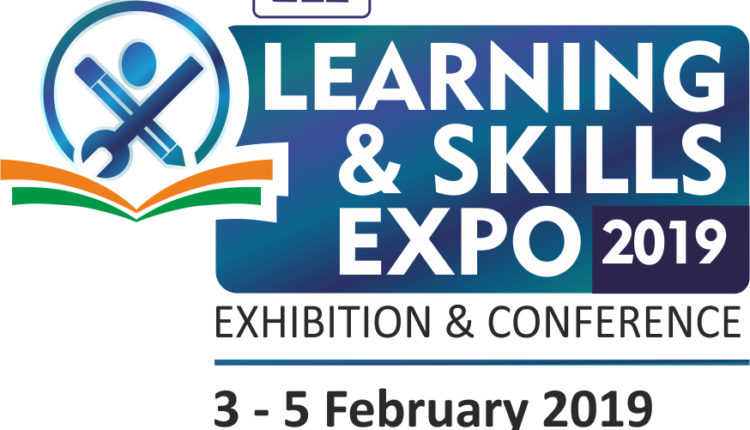 CII Launches the 1st Edition of Learning & Skills Expo 2019.
1st Edition Of "Learning and Skills Expo" Will Be Organized By CII at Pragati Maidan.
Ten News Network
New Delhi (22/12/2018) Confederation of Indian Industry (CII) is organizing the 1st edition of the "Learning and Skills Expo 2019" scheduled from 3rd to 5th February 2019 at Pragati Maidan, New Delhi.
A focused show at 23rd IETF 2019, (International Engineering & Technology Fair), CII's Flagship Event held since 1975.
The main objective of Learning and Skill Expo 2019 is to promote Learning and Skill Development sector which is emerging as the biggest and most sought out industry in terms of innovations across sectors including Education, Training and Development, Digital & E-Learning, Human Resource Development, CSR and Skill development.
The event will facilitate the exchange of ideas, networking and bring forth a futuristic market which is yet to be explored.
The Exhibition will have a Special focus on School & Higher Education, E-Learning/Digital Education, Skill Development, CSR Initiatives, and Edtech & Education Service Providers.
A 3 Day Exhibition will be organized. Dedicated Pavilion on Higher Education & Skill Development.
"Job Arena", A Focused Pavilion connecting Prospective Employers with Suitable Candidates.
Focused Conferences/Workshops/Competitions/Counselling Sessions.
Interactions with Students/ Educationists/Service providers/ Skill development organizations.
Showcasing technology innovations in Education & Digital Education Space.
Futuristic Initiatives in Learning & Skill Development across sectors.
Networking with the who's who of the industry.
A Shared platform to connect with Industry, Government & Trade Delegation.
Expected more than 10,000 visitor footfalls during the event.
For Space booking & Sponsorship, you may get in touch with CII Officials, Mr.Jitesh Modi @ 9818935873/ jitesh.modi@cii.in
Or Sahil Datta @ 9810796894/sahil.datta@cii.in