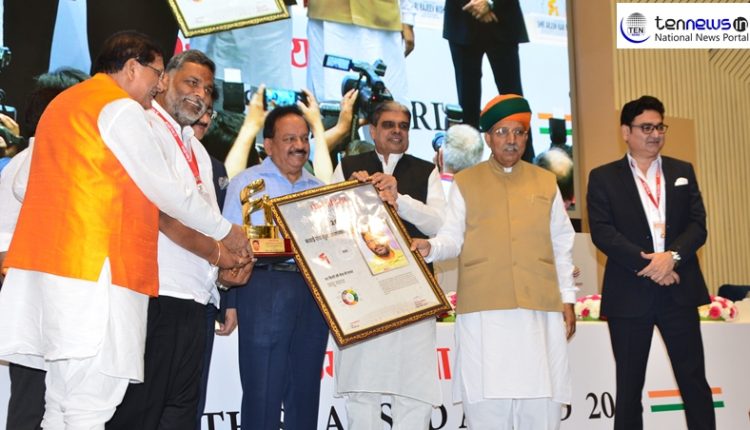 25 MP's awarded with 'Shreshth Saansad Award' for exemplary work in parliament!
KASHIF HASNAIN (PHOTO/VIDEO BY SAURABH SHRIVASTAVA)
New Delhi: After a great struggle people reach the parliament and carry out to fight for their people but their work hardly noticed, said Union Minister of Science, Environment Technology Harshvardhan while addressing a first of its kind 'best parliamentarian award' in Delhi today.

He further said, "Radical political ideologies are becoming a hurdle in the development of India. And owing to different political backgrounds, the culture of cooperative work in fading off."
In order to encourage parliamentarians for their tireless performance, a monthly magazine 'Fame India' in an association with a survey agency 'Asia Post' felicitated best 25 parliamentarians after conducting months long survey in different categories.

Under the 'Shreshth Saansad Award' the MPs have been selected on the basis of their performance, working style, commitment toward their goals and issue he had raised in the parliament and so on.
Pappu Yadav, Supriya Sule, Udit Raj, Nishikant Dubey and other parliamentarians have been felicitated in the event.

While speaking in the event, senior Congress leader Janardan Dwivedi said today's politics has become very fragile and market based. "No one is thinking about long term politics everyone is eager to earn short term gain in just a day. It is dangerous for a developing country."