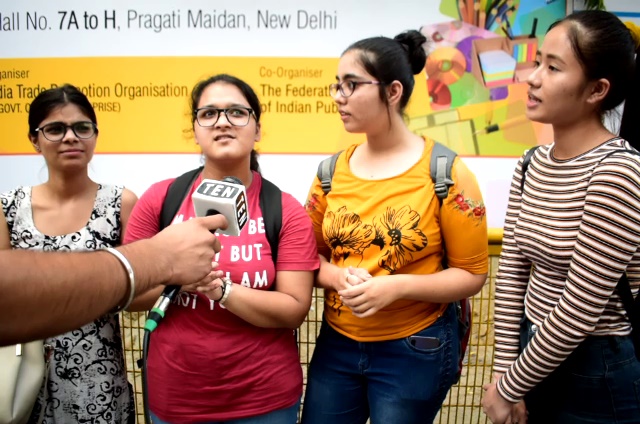 25th Delhi Book Fair: Book lovers throng the venue
Vishal Malhotra (Photo-Video) Lokesh Goswami Tennews New Delhi :
New Delhi : 25th edition of Delhi Book Fair began at Pragati Maidan in New Delhi on September 11. Bringing together several publishers, retailers and book enthusiasts at a single platform, the annual event is unique in every possible way for writers and readers across India.
Publications division of the Ministry of Information and Broadcasting is one of the eminent publishers which have put on display a wide variety of books and e-books on different subject in several Indian languages.
Delhi Book Fair is playing a pivotal role in reiterating the might of the pen and the printed world and has come to be recognized as the biggest book bonanza keenly awaited by students, teachers, scholars, authors, intellectuals, librarians and book lovers. Delhi Book Fair features books, Publications, Journals, etc.
Apart from promoting literacy and reading habit, especially among children and youth, the fair presents a vast panorama of Indian books on a wide range of subject.
Speaking to Ten News, delhiites shared their fellings and experience at 25th Book Fair and the 21st Stationary Fair at Pragati Maidan.
A student said, "I had no idea that I could go across variety of books related to my profession and I am glad that my friend forced me to visit this fair along with her!"