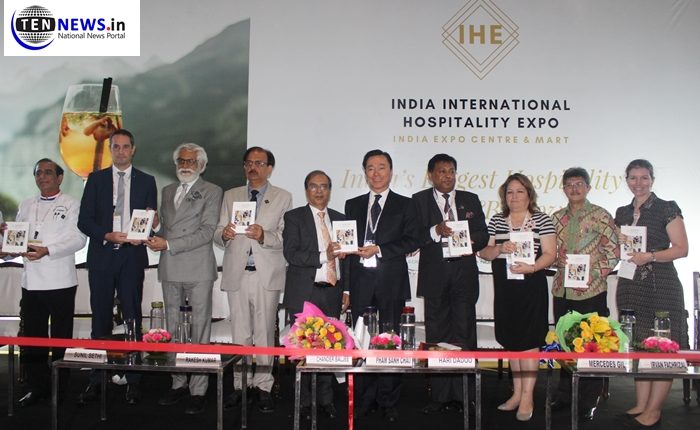 2nd Edition of India International Hospitality Expo 2019 begins at India Expo Mart in Greater Noida!
Saurabh Kumar / Baidyanath Halder
Greater Noida (07/08/2019) : The second edition of India International Hospitality Expo (IHE) will be the biggest hospitality expo event in South Asia till date with its astounding line up of trade discussions, conferences, gastronomic demonstrations, master classes, awards night and more was inaugurated today by Chander Baljee, Managing Director, Royal orchid hotels and Rakesh Kumar, Chairman India Exposition mart Ltd.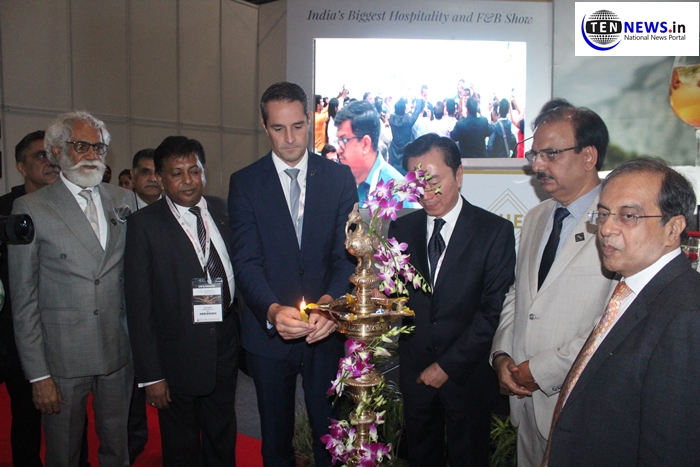 They were accompanied by Mr. Phan San Chau, Ambassador of Vietnam; Mr. Sunil Sethi, Chairman Steering Committee IHE; Mr Hari Dadoo, MD Dadoo Industries& fair president, IHE; Chef Devender Kumar, President, ICF; Ralph Hays trade commissioner, High commission New Zealand; Ms Mercedes Gil, Deputy Chief PERU Embassy; Irvan Fachrizal First Secretary Embassy of Indonesia; Tiffany Landry USA Embassy, Subodh Jindal president All India food processor association.
Rakesh Kumar said "The hospitality sector, which is a huge contribution to India's economy, adding 7.5% to India's GDP was literally without a world class national level platform that the industry could truly call its own, the need of the hour is to have a platform where the whole industry can meet, learn, share from the experts, engage with the authorities, check out contemporary trends and solutions through the latest products and services, IHE 2019 is doing precisely this by getting the full spectrum of vendors who cater to the needs of the sector. India International Hospitality expo is the show of the industry by the industry."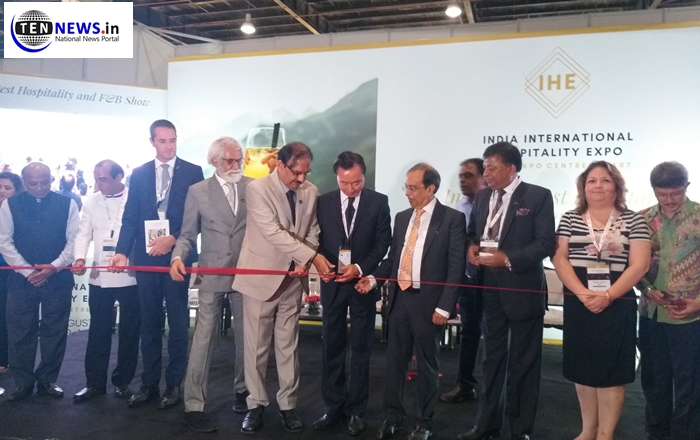 The four-day-long event that starts today and go on till 10th August' will witness the biggest exposition spread over 28,000 sqm of exhibition space, and it is expected over 20,000 business visitors. This makes IHE 19 the biggest hospitality exposition in South Asia expanding its reach targeting 650 exhibitors displaying an array of products and services including many from abroad such as Vietnam, Indonesia, Peru, El Salvador, Ecuador and others.
Himachal Pradesh is the 'Focus State' at the Expo with a number of events being organized by the Tourism Department of the Government of Himachal Pradesh and Himachal Tourism Development Corporation. Celebrity chef Manjit Gill will be presenting Himachali cuisine along with Chef Nand Lal Sharma of Himachal Tourism at three special occasions during the Expo, namely the IHE Awards Dinner, the international Gourmet Safari and culinary master class.