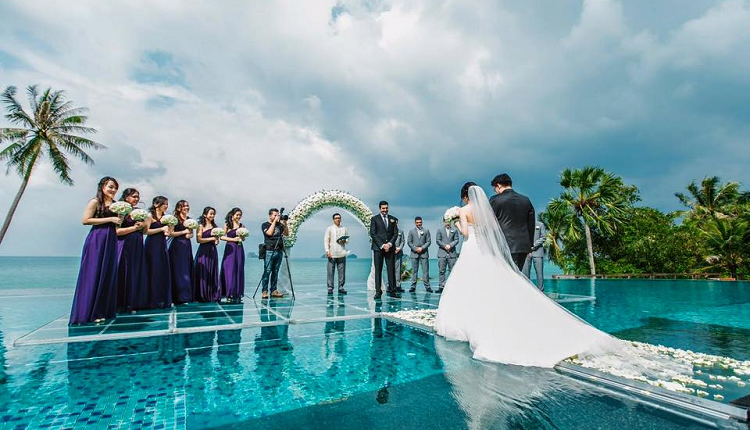 3 Wedding Finance Options to Fund Your Dream Wedding
Expensive weddings are a reality of today. Regardless of whether the wedding is a small or a big affair, it's not unusual for the wedding budget to go overboard by at least 15%. 

Although saving up for the wedding is the best way to finance it, not many people are fortunate to set money aside to save, and sometimes whatever saved is just not enough. Yes, budgeting tips can help you stay on track while planning the wedding, but then what about emergency situations or last-minute surprises you haven't accounted for in your budget. What are your finance options then? 
Let's go through the three most popular wedding finance options: 
A Personal Line of Credit
When you have your funds sorted for the wedding, a personal line of credit can work as an emergency stash of cash. This unsecured line of credit comes handy when you need immediate cash to meet a wedding expense that you hadn't accounted for in your wedding budget. 
A personal line of credit allows you to withdraw what you need from your credit limit. Unlike a personal loan, the interest is applied only on the amount you withdraw and not on the entire credit limit. That means if you don't use the credit line, you are not charged any interest. It is recommended to keep a ready line of credit handy to combat wedding emergencies, if any. 
Personal Loan
A personal loan for wedding, also known as a marriage loan, is not only the easiest and the quickest way to get funds for your wedding, but it's also the most flexible financial product in the lending market. You can use the personal loan any way you like – Want to book accommodation for your guests? Want to pay your decorators? Want to book the banquet hall? Want to get a professional photoshoot done? Want to shop for your wedding trousseau? – a personal loan can take care of all your wedding expenses and more. 
The wedding loan eligibility criteria are easy to meet, and the documentation required is minimal. Almost all banks and financial institutions have made their personal loan offerings available online; it is, therefore, fairly simple to apply for a personal loan online with just a click of a button. Thanks to technology, the disbursement process is now faster than before.  
Loan Against Assets
Another wedding funding option is taking a loan against your assets, such as investment in shares, property, mutual funds, etc. A loan against your assets is a better way of raising money for the wedding rather than liquidating the assets. Simply because you get to retain your ownership to enjoy the appreciated value of your assets in the future. 
Just like a personal loan, you repay your loan against assets in EMIs over a period of time. The following assets can be pledged to get a loan: 
Loan against Property (LAP)

Loan against Shares (LAS) 

Loan against Mutual Funds (LAMF) 

Loan Against Fixed Deposit

Loan against Public Provident Fund
About Author
Shiv Nanda is a financial analyst who currently lives in Bangalore (refusing to acknowledge the name change) and works with MoneyTap. Shiv is a true finance geek, and his friends love that. They always rely on him for advice on their investment choices, budgeting skills, personal financial matters and when they want to get a loan. He has made it his life's mission to help and educate people on various financial topics, so email him your questions at shiv@moneytap.com.

Website: https://www.moneytap.com/