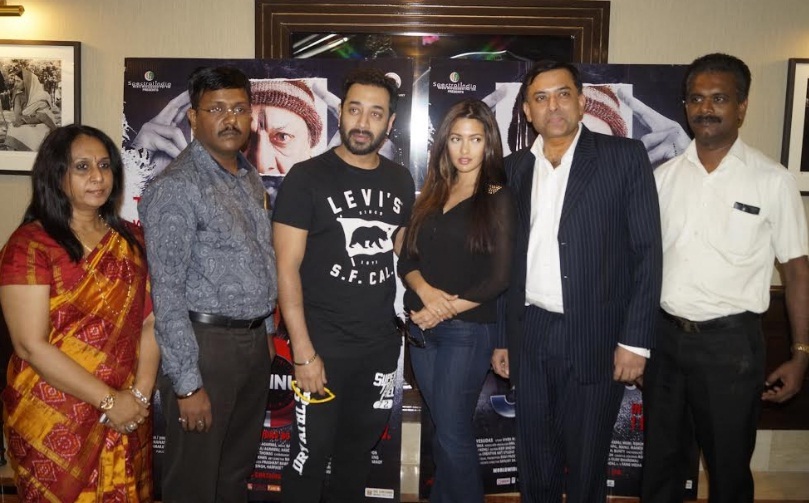 '3O MINUTES' MOVIE PROMOTION IN DELHI!
A Film by Yesudas BC (Producer & Director), Associate producer Braj Sharwani, Story Vivek Mishra, Screenplay, dialogue Rajan Agarwal, Music director Jaspal Moni, Naresh Vikal, Ashok Sharma & Haroon, Lyrics Haroon, Babbi Khakh, Santosh Kumar, Parwinder Pal Singh, Sanjay Dhupa Mishra & Zaheen Shah Taji.
Singers Asha Bhosle, Shaan, Kunal Ganjawala, Anuja Sinha, Javed Ali & Jaswinder Bunty. Film Stars Hiten Paintal, Hrishita Bhatt, Kawarjit Paintal, Hemant Pandey, Rana Jung Bahadur, Mukesh Bhatt, Shiva and an item song on Riya Sen.
Film is story of a young boy Shashank, who is all alone and comes from a small town in city, where he gets a suitable job also, where he gets new friends and also love enters in his life, a girl Shivangi.
Beside all this Shashank is a bit different from all youngsters, he is under a trauma, in his younger age his father use to scold him whenever he does some mistake in any work, also his father use to set a target of '30 Minutes' for him in any work, and when he is not able to do it in that time he was beaten severely by his father. Later on his mind use to get frustrate by this target 30 Minutes, and this frustration slowly leads him in wrong way and he becomes criminal.
What happened next…….does he gets his lady love…….does he is able to come out of this trauma……all reply is in this suspense thriller story "30 MINUTES".