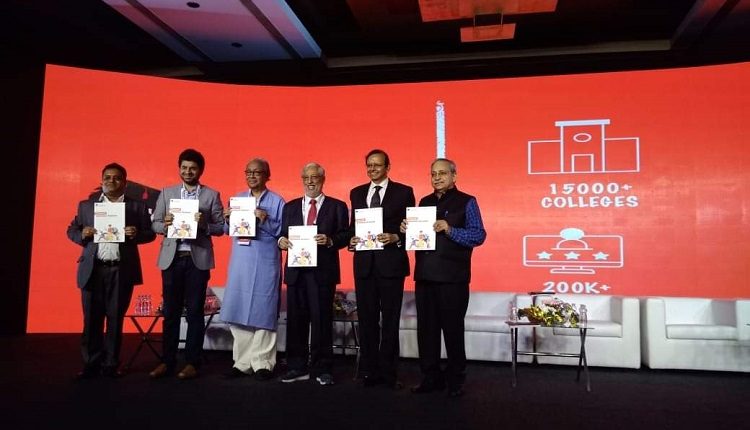 3rd ASMA Annual Convention and Award 2019 commenced today in Mumbai
Mumbai (16/09/19): The much-awaited 3rd ASMA Annual Convention and Awards 2019 commenced today at Hotel Sahara Star, in Mumbai. High profile academicians and stalwarts from EduTech came together to be a part of India's biggest conclave on 'Digital Transformation of Academia'. The event was inaugurated with lamp-lighting ceremony by all the dignitaries on the stage. Mr Rahul Jain, Co-founder of FMADigital, Project Director, ASMA, delivered the welcome address at the event.
Dr. Jagdish Sheth, Charles H. Kellstadt Professor of Marketing at the Goizueta Business School, Emory University, Atlanta GA, was the first one to share his views on Digital Age and Transformation through video conference at the 3rd ASMA Annual Convention and Awards 2019.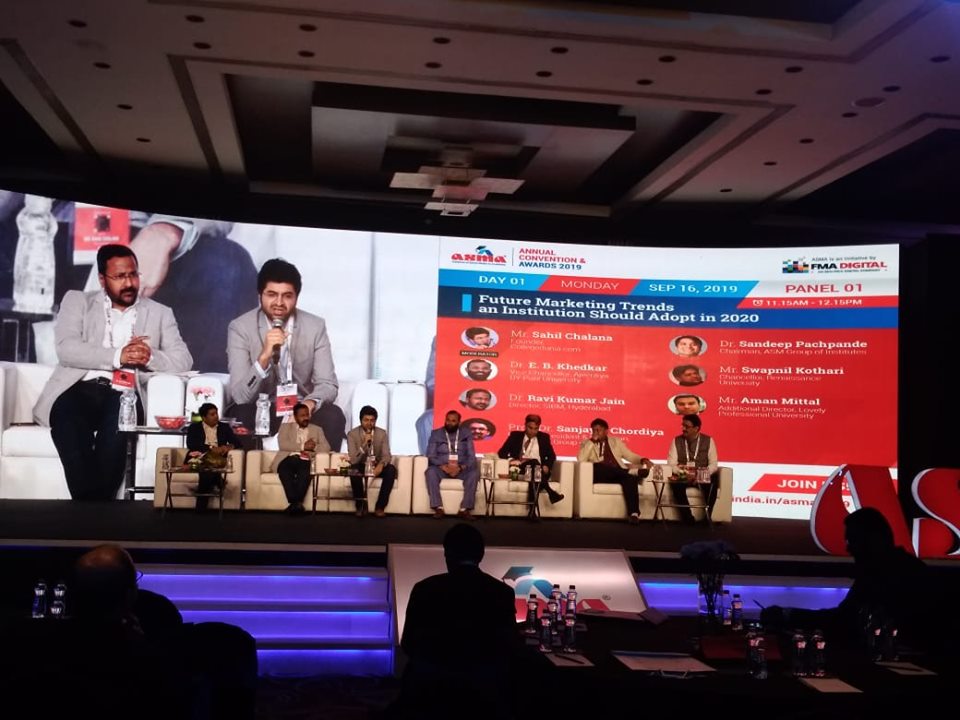 Dr. A. K. Sengupta, Founder – Higher Education Forum, while talking about the importance of Digital Transformation in academia, said that basics should be given through online tutorials; technology should be customized. He also emphasized the importance of Artificial Intelligence in changing the shape of education.
While welcoming all the participants at the event, Dr. Ganesh Natarajan, Chairman 5F World, said, "Actual case studies should be involved as it is competency building in higher education. Skills development is a must, and we should do the Agency Building to understand what a person wants to do."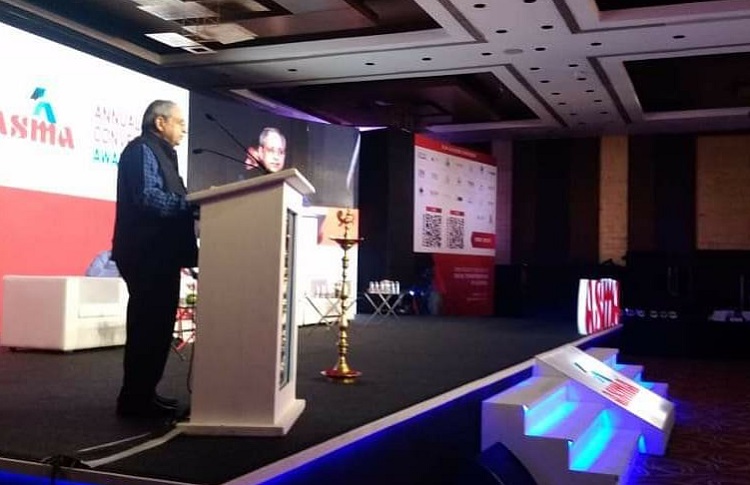 Prof. Dr. H. Chaturvedi, Director, BIMTECH and, Alternate President, EPSI shared his views about Digital Transformation in Academia at the 3rd ASMA Annual Convention and Awards 2019. He suggested that mobile based education is the way to the future and proper steps need to be taken to provide quality education to the society.
Prof. Anil Sahasrabudhe, Chairman, All India Council of Technical Education, also addressed the thought leaders and stalwarts present in the 3rd ASMA Annual Convention & Awards 2019. He spoke about on the importance of digital education for citizens and its role in the growth of the country.
Keeping in view the changing trends in the education sector, a new magazine, "TOP50Edutech Tools" was launched by the panel at the 3rd ASMA Annual Convention and Awards 2019. Also, the brochure of Collegeduia.com was unveiled at the event by Founder, Sahil Chalana.
ASMA too came up with AIM-ASMA Digital Transformation Index. A score that will define how digitally enabled and fast a person in keeping up with the emerging digitalisation in Education. Be it Vocational, Training, Under-Graduation, Post-Graduation, Executive Education; it will help in scaling one's Digital Transformation.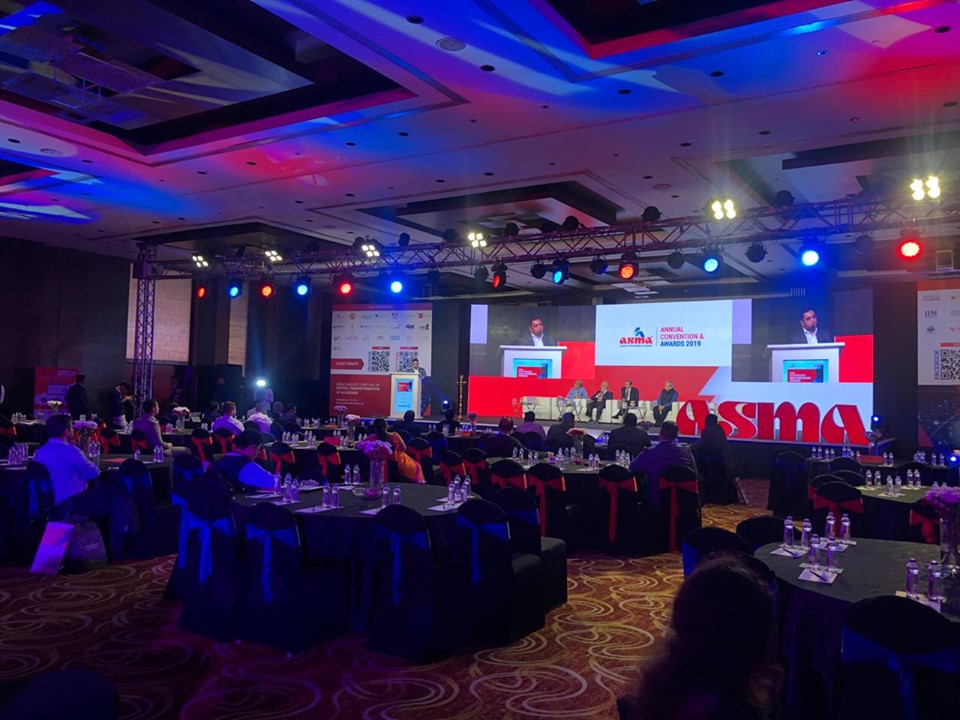 Later, the first panel discussion on 'Future Marketing Trends an Institution Should Adopt in 2020' took place in which Mr Sahil Chalana, Founder, CollegeDunia.com, an experienced leader who has seen the digital transformation happen in his watch, stated the importance of digital platforms such as websites and portals bringing leads for the colleges. Dr E. B. Khedkar, Vice Chancellor, Ajeenkya DY Patil University, Dr Ravi Kumar Jain, Director, SIBM, Hyderabad, Dr Sanjay Chordiya, Director of Suryadatta Group Of Institutes, Dr Sandeep Pachpande, Chairman ASM Group Of Institutes, and Mr Swapnil Kothari, Chancellor, Renaissance University also shared their views on the topic.
Aditya Pachpande, Child Prodigy and Young Innovator, the youngest student to successfully complete the Summer Business Academy and Summer Coding Academy courses at Harvard, shared his thoughts on the topic "Innovation in Higher Education". He said that it is important to let the children explore beyond the syllabus of the course text books for intellectual development.
About 200 delegates are participating in the event and is organised by ORAI-robotics and powered by collegedunia.com during 16th to 17th September, 2019.