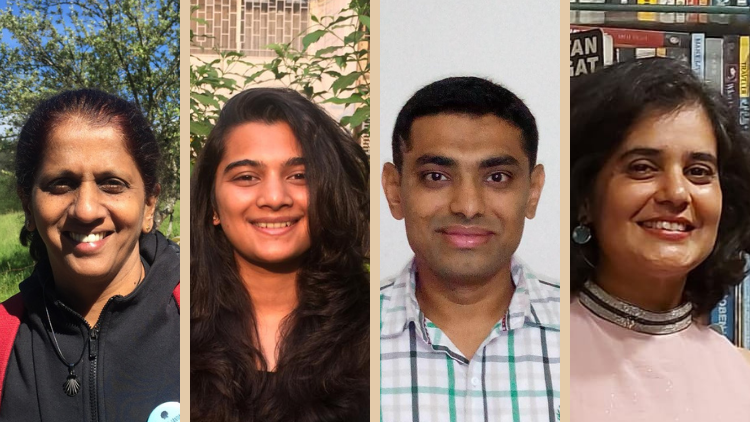 4 Punekars share their experiences of conquering World's Greatest Cycling Challenge – Everesting
On Thursday, Ten News & SP-CHETNA organized a panel discussion to explore the world of Everesting which is regarded as the world's greatest cycling challenge.
Everesting, which derives its name from Mount Everest, is an adventure sport which is quite new to India. The premise of this adventure sport is simple: find a hill and ascend and descend it till you gain elevation of 8,848 meters (the exact height of Mount Everest). There is no time limit for this challenge however the catch is that one cannot sleep till the elevation of 8,848 meters is achieved.
The first person to conquer the Everesting challenge was British mountaineer George Mallory – grandson of the famous explorer and Everest climber of the same name – who ascended Australia's Mount Donna Buang in 1994, completing eight laps of the 1,069 metre hill.
The panel discussion on Everesting, which was hosted by SP-CHETNA's president Anil Sood, was joined by 4 Punekars who dared to attempt this arduous challenge, and eventually came out as winners.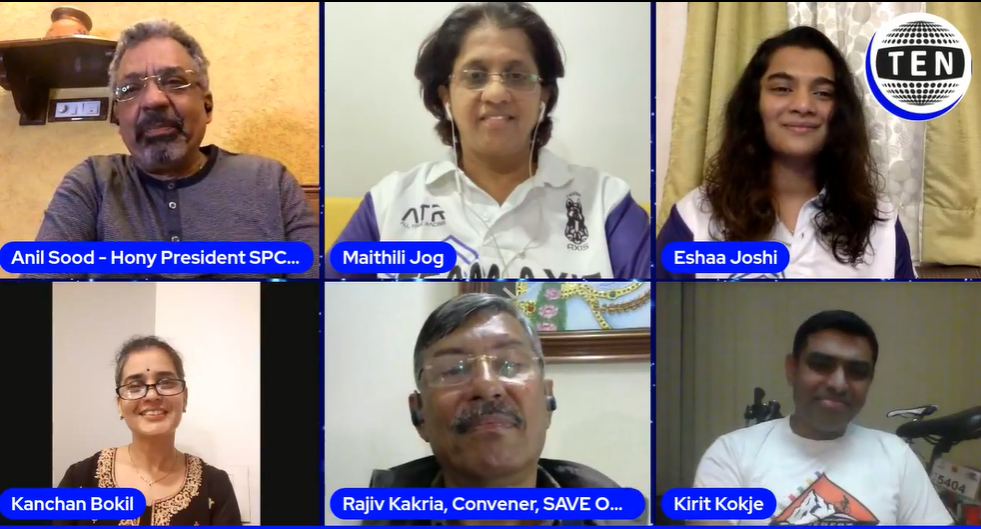 The 4 achievers are: Maithili Jog – first woman to complete Everesting challenge (by cycling); Kirit Kokje, first Indian to gain elevation of 11,000 meters during Everesting (by cycling); Eshaa Joshi, first girl to gain elevation of 4,424 meters (by running); and Kanchan Bokil, first Indian Woman to gain elevation of 10,000 during Everesting (by cycling).
Maithili Jog, 49, an academician by profession completed the Everesting challenge by repeating a stretch of Lavasa Ghat 77 times on two wheels. Santosh Pawar and Vishal Pawar, two stalwart cyclists and mentor of Team Axis, have been a guiding force for Maithili.
While sharing her experience of preparation for Everesting, Maithili said "The seeds of this idea were sown by my instructors. Soon, we started planning the route, motivating the team members and then I subsequently commenced training by climbing the ghats on weekends. I embarked on the Half Everesting which gave a boost to my confidence. Then, I took up the Full Everesting to attain the 8,848-metre elevation gain."
Maithili further said that her husband, who has finished all full marathons in Mumbai since its inception, inspired her to take up cycling. Since he is from the Army, exercise has been integrated into their routines in some form or the other. It was four years ago that Maithili started her preparation for ultra-cycling.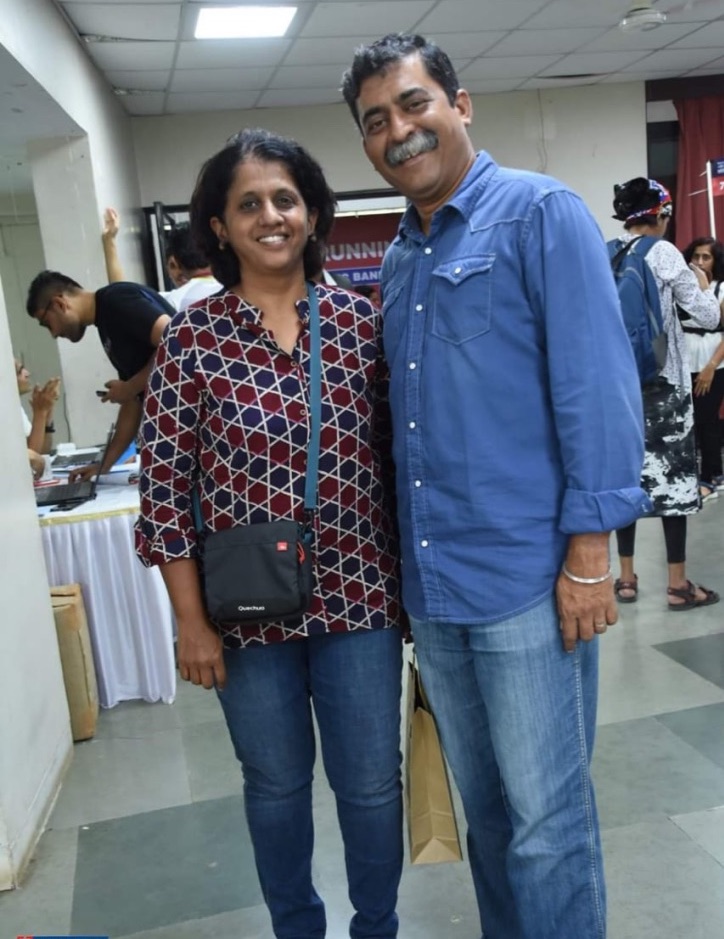 While sharing his experience, Kirit Kokje said, "I got the idea of Everesting from Dr Neha Tikam who herself is a endurance cyclist. We were doing practice of it and midway the lockdown was declared. So I continued practice on Indoor Trainer at home. She being a Doctor couldn't continue with much climbing practice."
"After lockdown ended, I heard the discussion of Santosh Pawar Sir after which I went to Lavasa and saw Team Axis's Maithili ma'am doing Everesting, I thought to give it a fair try. Also Chaitanya Velhal declared an event organized by Power Peaks after lockdown. I participated in that event which was much needed."
"Since climbing the actual Everest is expansive and requires way more preparations, one can start with trying Everesting on local hills, it works like a ground preparation for those who actually aspire to climb Everest." Kirit further said.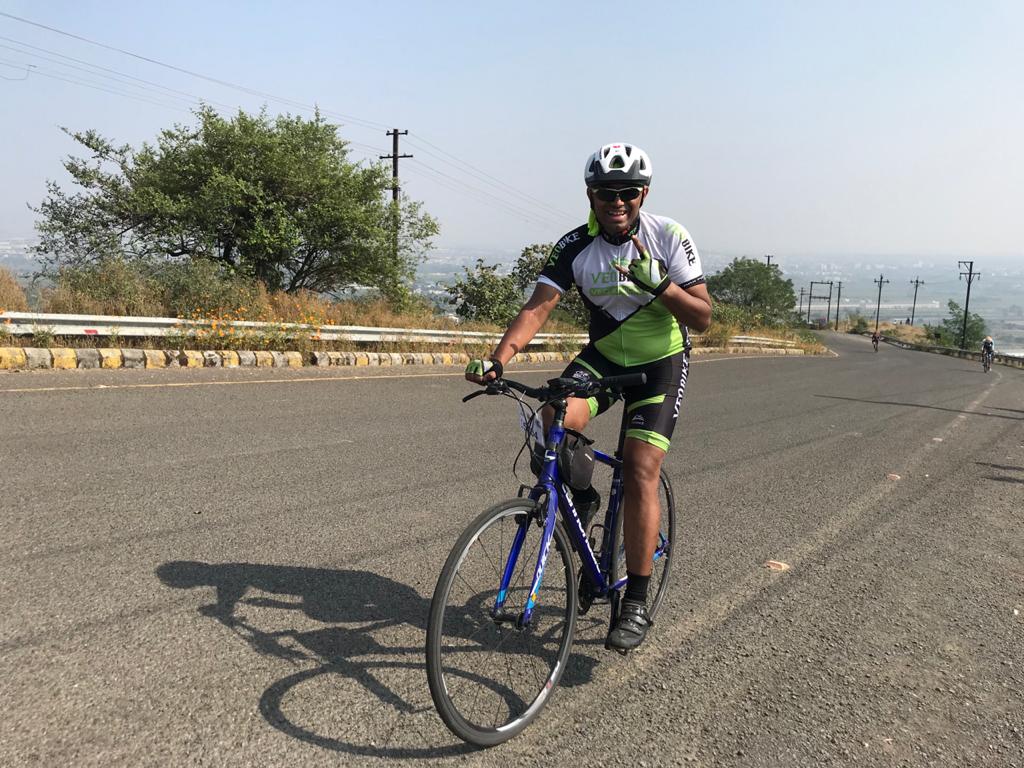 When asked by Anil Sood about how one practices staying awake for Everesting, Kirit said that BRM or endurance rides of long distances such as 300, 400 or even 600 km rides prepares one for the challenge of staying awake for long hours. When bored during his ride, Kirit said that he used to chant mantras.
While sharing her experience, Kanchan Bokil said "I have been cycling since 2012 but from 2018 I started taking it seriously. When I heard the word Everesting and got to know about it, there was a clear no from my side because I can't think of keeping myself awake for straight 30 hours. But when I saw Maithili doing Everesting, it inspired me a lot and I started doing BRM's of 400 and 600 km during which my Guru Sanjay Krantikar helped me."
When asked about whether she thought about quitting, Kanchan said "I thought of giving up after gaining elevation of 4,000 meters because I thought it's good enough. But then I just blocked everything coming to my mind and kept going up and down."
While sharing her experience, Eshaa Joshi said "Firstly I tried it without any training. Since my father was into cycling, I thought of doing something different than cycling. In such a tough sport you need to depend very much on your crew and have to trust them, I am very fortunate to have a supportive crew which helped me in achieving the target. For me, Everesting demands mental strength as much as physical strength, you need to be focused mentally as well as spiritually."
When asked about what kept her going during her Everesting run, Eshaa said that Motivation from the crew is one of the most important factors that keeps you going, another thing that really works is banking your motivation, in training it is really important to observe what motivates you. For me it was a 30 song playlist that helped me during my ride.
Rajiv Kakria, the co-host of the show and convener of Save Our City talked about a personal instance from his childhood when he saw a group of cyclists who used to ride cycles for days without sleeping. He further talked about how modern day cycling has evolved with time and technology but the core thing "endurance" remains the same.