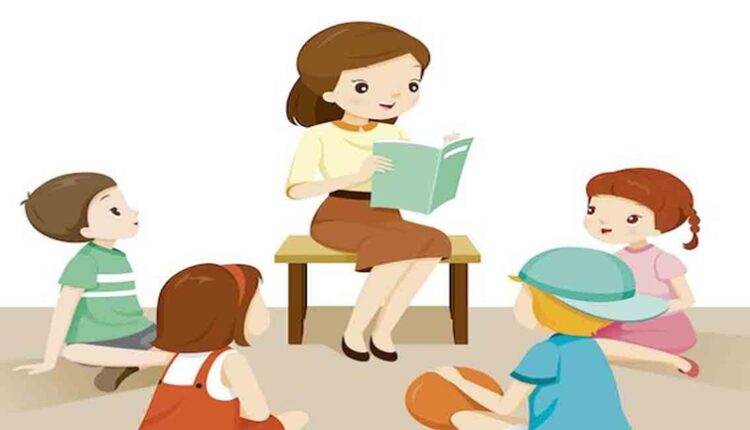 A Teacher's Guide to Navigating Tough Conversations in the Classroom
Ten News Network

New Delhi (07/09/2023): On August 31, leading newspapers reported that in the wake of the spiralling suicide rates in Rajasthan's Kota, the district administration has developed a questionnaire for students to assess their mental health. Around 21 questions in Hindi and English will help identify symptoms of stress and this development highlights the prevailing mental health crisis among students. A 2022 survey for the 'Manodarpan' initiative by the Ministry of Education also found that 29 per cent of students in India struggle due to poor concentration, and 43 per cent experience mood swings.
This indicates the need for a more proactive, empathetic and responsive education system and various policymakers, educators, counsellors, and stakeholders, including key NGOs, have proposed how students can be helped to deal with mental health challenges during their educational journey.
An overview:
Pay attention to online safety
The online world can offer a lot to children, but it's a world in which they can also easily get lost, says UNICEF India in its report on 'Online Safety for Children and Adolescents'. Digital activities, such as online gaming, can have adverse impacts on the mental health, physical fitness, and social relationships of developing adolescents. They also risk their safety when they place trust in strangers online. Children can become vulnerable to cyberbullying and worse if there is nobody to support and guide them, warns UNICEF. "Educators and parents must be capacitated to ensure that students acquire sufficient digital literacy, engage in responsible internet usage and learn to safeguard their privacy," Sanghamitra Singh, Chief of programmes from Population Foundation of India, which runs an Artificial Intelligence-powered chatbot to create awareness around online risks and provides tips to stay safe while browsing the internet, besides providing information around sexual and reproductive health in a safe and non-judgmental space.
Identify and counter stress holistically
A study conducted by the National Institute of Health attributes diminished academic performance, disrupted sleep patterns, anxiety and depression, and at times, even suicidal tendencies to stress in adolescents. This stress is precipitated by various factors such as examination pressures, family conflicts, physical inactivity and unhealthy dietary habits. Additionally, traumatic experiences and instances of abuse also play a major role.
Address gender-based violence
In a study published in January 2023, The International Journal of Community Medicine and Public Health highlighted the absence of age-stratified data concerning School-Related Gender-Based Violence (SRGBV) in India. The study reveals that both males and females fall victim to GBV, with a higher prevalence noted among females. Meanwhile, UNESCO, in its report on 'Gender-Based Violence in Education,' stated that this problem transcends borders, impacting girls and boys worldwide through instances of physical, sexual, and psychological violence. According to them, the core issue is deeply rooted in social and cultural stereotypes, gender-based inequalities, and exclusion. "Much before discrimination targets girls in schools, it begins at home with parents giving more freedom and privileges to boys. Even when it comes to toys and household chores, gender stereotypes affect young minds. Gradually, these notions affect their self-esteem and also inhibit their healthy emotional development. The onset of puberty further impacts young girls, and the lack of support on how to handle these changes forces many of them out of the academic stream and into early marriage. This is why we conduct outreach programmes at the grassroots level to demystify puberty-related issues and empower young boys and girls with gender sensitivity and mutual respect," says Riya Thakur, Associate Lead, Youth and Adolescents spokesperson of leading NGO, Population Foundation of India.
Promote open communication
Teachers and counsellors can play a crucial role in aiding students to address their mental health concerns. Schools must normalise conversations about self-acceptance, body positivity, consent and sexuality education and provide accurate information about reproductive health, menstrual hygiene and bodily changes. "In rural areas where sexuality education and menstruation are taboo topics, we have seen a huge shift take place post our outreach projects. The most underserved communities too are beginning to openly discuss these things and girls are choosing education over early marriage. They are also becoming aware that physical, mental, and social abuse should be called out. We must continue to encourage all young people to deal with their stress triggers in a healthy way at home, in schools and in communities," concludes Riya Thakur, Associate Lead, Youth and Adolescentsspokesperson of Population Foundation of India.