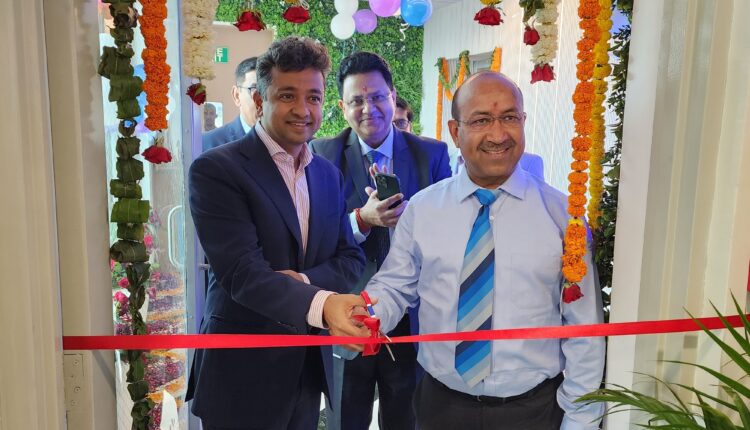 Aakash BYJU'S Launches Its Third Flagship after South Extension and Janakpuri, and the 17th Centre in Delhi, at Vasant Kunj
Delhi, March 29, 2023: Aakash BYJU'S, India's leader in test preparation services, today launched its third flagship in Delhi, after South Extension and Janakpuri, at Vasant Kunj, responding to the growing demand for its NEET, JEE and Foundation courses from the Capital. This new addition to the Aakash BYJU'S expanding pan-India network of centres, currently totaling 330+ in 24 states and union territories, reflects the institute's commitment to reaching its standardised direct coaching services to students where they live.

Located in an area of 14952 sq. ft. of space in a prime location at Ambience Tower, Second Floor, Plot No 3, Sector- A. Pocket II, Vasant Kunj, the flagship has 17 classrooms and can offer direct classes to 2000+ students. Featuring connected and smart classrooms, it can also provide a seamless learning experience to the students of its hybrid courses.
Aakash BYJU'S has been constantly scaling up its operations across Delhi NCR, with the past few months seeing new centres coming up in Bhiwadi, Sonipat, Najafgarh, Faridabad, Greater Noida, Rohini, Jasola etc to name a few. Currently Aakash BYJU'S has around 34 centers in the whole of Delhi and NCR. The new flagship will be the 35th in the region.
A feat that speaks volumes of its popularity, pedagogy and student centric approach, this year, till now, 17000 students have enrolled for various courses of Aakash BYJU'S from the National Capital alone with the number set to grow significantly as the new session kicks in.
The flagship at Vasant Kunj, Delhi was inaugurated by Mr. Abhishek Maheshwari, Chief Executive Officer, Aakash BYJU'S along with Dr Yash Pal, Regional Director in the presence of other company officials.
In his comments about the launch of the new flagship, Mr. Abhishek Maheshwari, CEO, Aakash BYJU'S, said, "At Aakash BYJU'S, we believe in promoting student-centric education, which means delivering courses and bringing education to students wherever they are. Aakash BYJU'S is the only major player in the market with around 34 centers in Delhi NCR alone. Our key differentiator is not only the quality of course content but also its delivery that represents the right balance between online and offline modes. In short, we want to offer the best of both worlds – real and virtual, to boost the learning experience and outcomes of our students and help them realise their higher education dreams.""
Added Dr Yash Pal, Regional Director, Aakash BYJU'S, "We are happy to open our 3rd flagship in Delhi, home to hundreds of NEET, JEE and Olympiads aspirants who truly value and seek our coaching services. All our centres have trained teachers, mentors, and counsellors to ensure that the standard of course delivery is always maintained. For students, the immense benefit of a direct centre in their own place is that world class coaching is now knocking on their doors and they never have to travel afar for the sake of coaching."
Aakash BYJU'S offers result-oriented coaching services for NEET, IIT-JEE, Olympiads, and foundation programs to 3.30 lakh students every year through its direct and online classrooms. It is fast expanding its physical presence to cater to students, especially of the Tier-II and Tier-III cities and towns, while stepping up its Cloud-based online coaching services.