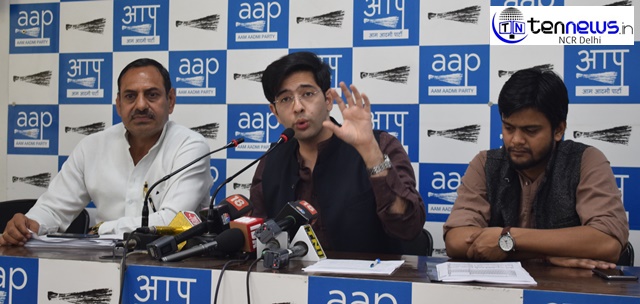 New Delhi: Today, AAP South Delhi Lok Sabha In-charge Raghav Chadha & MLA Sahi Ram exposed a blunder related to electoral polls conducted by BJP.
According to Raghav Chadha, BJP in collaboration with various officers deleted around 10,000 votes from each Vidhan Sabha region in Delhi where AAP always won elections.
Addressing the press conference, he said:
"In the last few months, BJP has deleted many of the votes given to AAP with the help of their friendly officers and around 10,000 votes were deleted from 10 Vidhan Sabha regions of Delhi where AAP always had their seats.
What we want is the restoration of all the deleted votes before upcoming elections and after restoration is done, all the faces involved in this scam should be punished and suspended ."
"Right to Vote is a fundamental right of every citizen of the nation and it cannot be misused by anyone whether a government official or any other person. ", Raghav Chadha added.