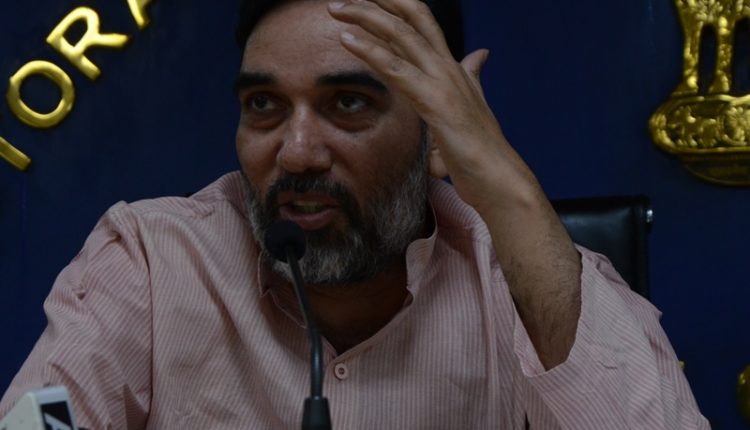 New Delhi: Delhi Congress president Ajay Maken today alleged that The AAP government has "compromised national security" by giving the contract of installing 1.5 lakh CCTV cameras in the national capital to a Chinese company.
Earlier, Congress Leaders, Arvinder Singh Lovely, A.K.Walia and Haroon Yusuf also declared in unequivocal terms on Wednesday that if the AAP government didn't disclose the name of the private company with which the public sector company  has a tie-up for the installation of CCTV cameras in the capital within 24 hours, then the Congress will expose the private company's name.

On the other hand, AAP dismissed alleged corruption charges on them. Addressing the Media, Senior AAP leader Gopal Rai Said, "Cctv scam is making noises with full force in Delhi. It's a intentional way to stop AAP's cctv camera installation initiative. Regularly they are changing their stance & comments.Cctv installation is going from many days but when it came to final stage, Congress Delhi President Ajay Maken believes there is a scam."
"Another lie said by Ajay Maken is that he said, Tender is given to some private company but In this its clear that LNT and Bharat Electrical, these companies participated. they want to scuttle CCTV cameras which is very unfortunate," Added Rai.