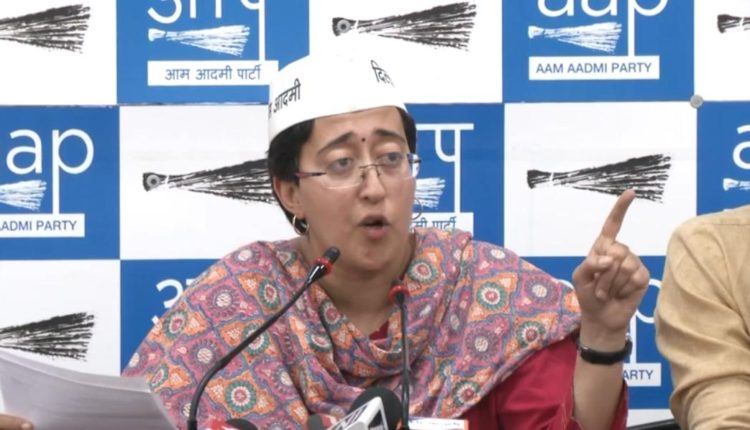 AAP Leader Atishi Challenges BJP Rival Gautam Gambhir for open debate on work done by MPs in Delhi!
PRERIT CHAUHAN/ JITENDER PAL- TEN NMEWS
New Delhi: (29/04/2019) Aam Aadmi Party's East Delhi candidate Atishi after filing a complaint against Bharatiya Janata Party candidate Gautam Gambhir in a Delhi court for allegedly possessing two voter identity has targeted Cricketer Turner Politician again for allegedly violating poll norms.
AAP's Atishi Marlena writes to ECC, alleging that BJP candidate Gautam Gambhi has violated norms for the third time in a row by distributing pamphlets with requisite details such as printer's name, quantity and asks for "exemplary" punishment.
Addressing the Media, AAP Senior Leader,
Atishi Marlena, said,
"We Have written to Returning Officer, East Delhi Constituency regarding "repeated violation of Model Code of Conduct by BJP East Delhi candidate Gautam Gambhir by distributing pamphlets without details such as printer's name and quantity."
She further said, "I am challenging Gautam Gambhir for an open debate that they come and tell me what their MPs did for the people of Delhi? And We will also tell, what we did for Delhi."